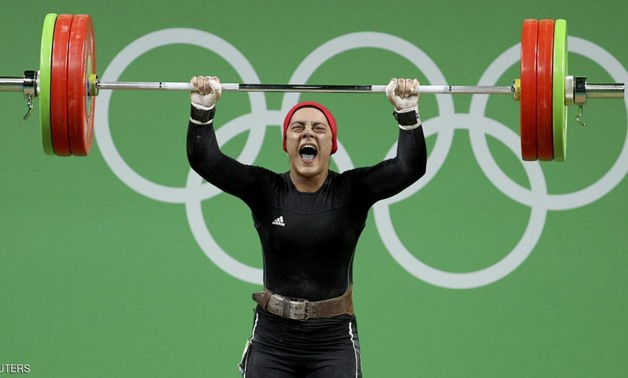 19-year old Sara Samir secured a gold medal on Sunday for weightlifting 136 kilos in the clean and jerk category at the International World Federation (IWF) Championships in Anaheim, California.
Samir is the first female in Egypt's history to win an Olympic medal after winning bronze at the Rio de Janeiro Games last year at the 69 kilogram category.
She failed at three snatch attempts last night.
On his part, Egyptian weightlifter Mohamed Ihab secured three gold medals in the World Championships that were held in the United States on Saturday, Al-Masry Al-Youm reported.
The lifter won his medals in the competition components snatch, clean and jerk and total.
Egypt is entering the championship with just four other players; Ahmed Saad, RagabAbd El-Hai, Sara Samir and Shaimaa Khalaf.