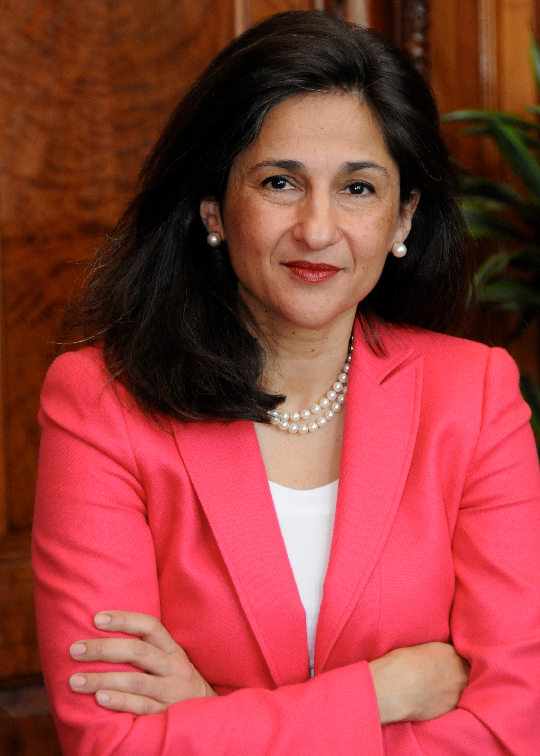 Economist Minouche Shafik has been permanently selected as a member of the British House of Lords on Sunday after the Queen of the United Kingdom granted her membership on the council.
She will be made a Life Peer in the House of Lords, according to a UK government announcement, and has been nominated to sit in the Lords as a Crossbench Peer with no prior political affiliations.

This grants her the ability to directly and independently scrutinize and vote on legislation, and interrogate government policy.
Like the other women members of the House of Lords, she will be granted the title of "Baroness" and her children will be granted honorific titles.
According to the London School of Economics website, Shafik commented on the appointment saying: "It is a huge honor and I hope to use this opportunity to serve to the best of my ability.  I especially look forward to highlighting how the social sciences and humanities have a vital role in tackling the enormous challenges facing the UK and wider world –  from managing the impact of pandemics and combating climate change, to supporting economic recovery and well-being."
Born Nemat Talaat Shafik, Minouche is the daughter of Talaat Shafik Hantour Professor of Pesticide Chemistry at the Faculty of Agriculture, Alexandria University – who has worked for years with the US Food and Drug Administration and the US Environmental Protection Authority – and teacher Maysaa Hamza.

Shafik now leads the London School of Economics.
Prior to that, she was the CEO of both the Bank of England and the International Monetary Fund. She previously held a stint as Permanent Secretary of the UK Department for International Development and the Deputy Managing Director of the International Monetary Fund.
She also served as the youngest deputy director of the World Bank.