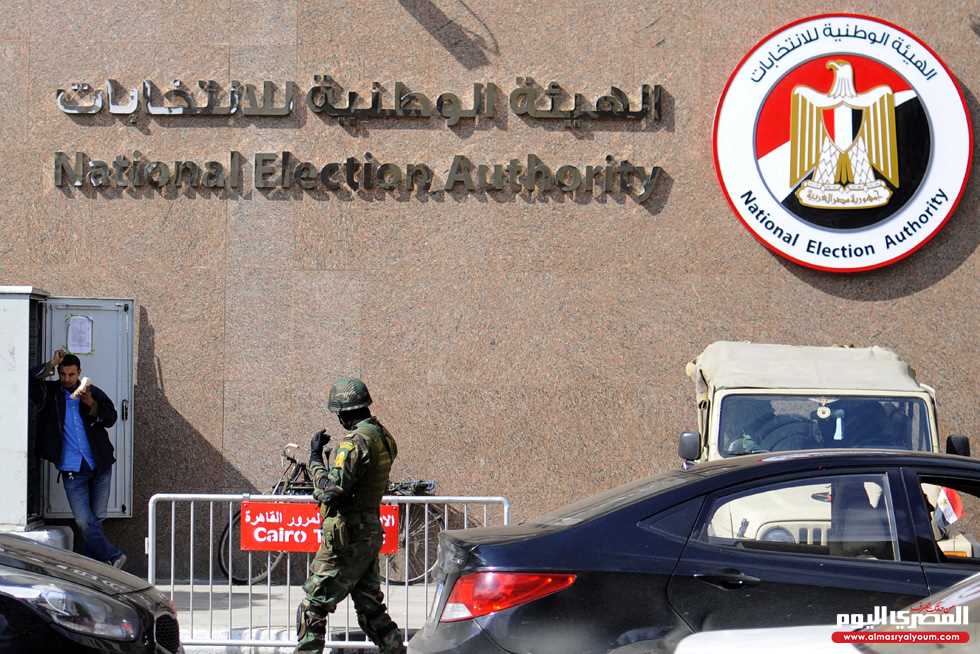 Egypt's National Election Authority (NEA) said on Wednesday that it would work to enforce the provisions of the law to impose a fine of LE500 on eligible voters who abstained from casting their votes in the presidential election.
The NEA called on all eligible voters to cast their votes and practice their free choice by participating in the country's democratic event.
The Authority explained in a statement that they will implement the provisions of Article 43 of Law No. 22 of 2014 on the Regulation of the Presidential Elections.
Article 43 states that: "A fine not exceeding five hundred pounds shall be imposed on any person whose name is listed in the database of registered voters and fails to vote in the presidential elections without an excuse."
The NEA pointed out that imposing fines on legible voters in cases of a failure to vote is legally permitted and must be enforced in respect of the law, which, they say, is a practice applied in some other countries across the world and not limited to Egypt.
It stressed that voting in the election is a national duty as it contributes to Egypt's future and decision-making in the next stage.
The NEA's statement goes against Parliament Speaker Ali Abdel Aal's assurances on Monday, when he said that citizens would not be fined if they chose not to participate in Egypt's presidential election.
Only two competitors are in the running for the presidency: current President Abdel Fattah al-Sisi, and Ghad party leader Moussa Moustafa Moussa. Voting began on March 26 and will end on March 28, with polling stations open from 9 am to 9 pm.
According to the NEA, 59.78 million Egyptian are eligible to vote and 18,000 judges have been dispatched to monitor the election.
Edited translation from Al-Masry Al-Youm