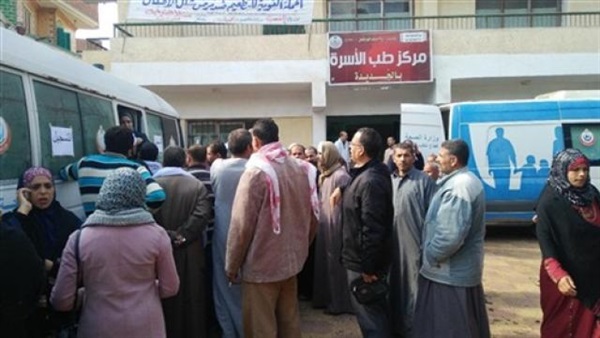 Egyptian Health Minister Hala Zayed announced that 5.08 million citizens have been screened for the third phase of the "100 million healthy lives" initiative since it began from the first of March until Saturday, with 36 million citizens screened in total since the initiative began.
She stressed that the government aims to screen all citizens and provide treatment free of charge.
Zayed said that the third phase has seen an unprecedented turnout in the screening point since the first of March, which exceeded 160 percent of the daily target.
She also praised the medical teams working in the initiative, who continued to work until after official working hours in order to complete the screenings.
"100 million healthy lives" campaign to screen for Hepatitis C and noncommunicable diseases began last year, targeting people aged 19 to 59 for scanning through PCR tests. Those testing positive for the disease are expected to undergo further check-ups, and will be provided free medication.
Egypt has the highest rate of Hepatitis C in the world, first surfacing in the 1950s due to unsterilized injections. The highly-infectious blood borne virus kills an estimated 40,000 Egyptians a year, and at least 1 in 10 of the population aged 15-59 are infected, according to the World Health Organization.
Edited translation from Al-Masry Al-Youm