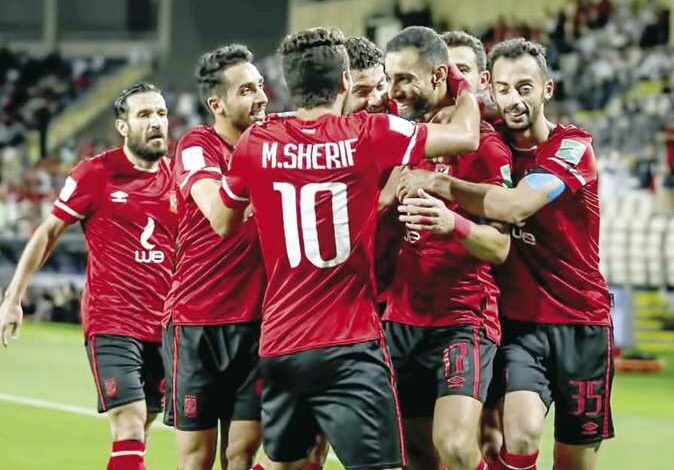 Al-Ahly Club won the bronze medal at the Club World Cup, which was held in the UAE, after beating Al-Hilal SFC by four goals in the match that brought them together on Saturday, on the grounds of the Emirates al-Wahda Football Club Stadium.
Al-Ahly club won the bronze medal for the second time in a row, and its third total.
This is also the second of the bronze medal awarded under Al-Ahly's current coach, Pitso Mosimane.
Al-Ahly continues its impressive results, surpassing the achievement of Manuel José, who won the same medal in 2006.
Yasser Ibrahim scored early for Al-Ahly from a header in the eighth minute, then scored the second goal in the 17th minute. Ahmed Abdel Qader added the third goal in the 40th minute, and Amr al-Solia scored the fourth goal in the 64th minute.
The referee of the match gave the red card for the two Al-Hilal SFC players, Matheus Pereira, and Mohamed Kanno in the first half, due to the violent interference against Solia and Yasser Ibrahim.
The referee of the match canceled a fifth goal for Al-Ahly, which was scored by Ahmed Abdel Qader, on grounds of Offside. Al-Ahly lost in the semi-final against the Brazilian Palmeiras with two clean goals.