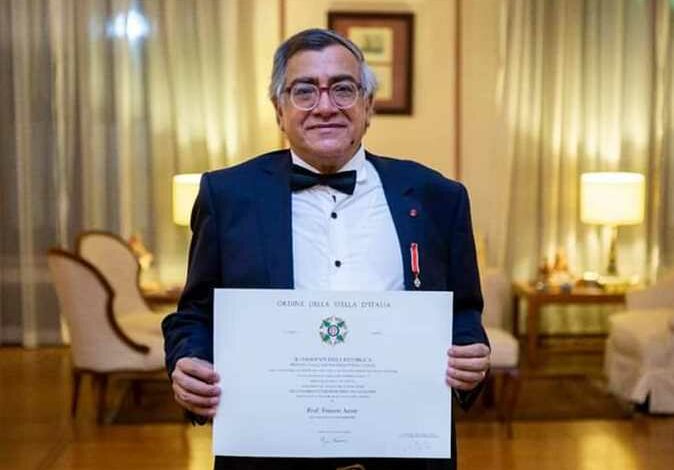 Italian President Sergio Mattarella has awarded the Knight's Medal – the Order of the Star of Italy – to Egyptian researcher and tour guide Francis Amin for his great role in strengthening Italian-Egyptian relations over the past decades.
The medal was handed over on behalf of the Italian president by Italy's ambassador in Cairo Giampaolo Cantini, in a ceremony at the embassy headquarters in Cairo on Wednesday evening in front of a number of public figures.
Cantini said during the ceremony that Italy awarded the medal to Amin for his great contributions to boosting the cultural relations between Egypt and Italy over decades through many events, specifically in Luxor, where he worked as a tour guide specializing in the Italian language.
Amin also taught the Italian language in some of Upper Egypt's universities and organized Luxor's Italian Days. He also put on dozens of cultural exhibitions and gave many lectures in Egypt and Italy.
In his speech, Cantini added that Amin represents the Italian Consulate in Upper Egypt and is a great model for supporting relations between Egypt and Italy.
Amin said that cultural relations between Egypt and Italy extend back to before 500 BC, pointing out that emperor Hadrian's visit to the western city of Thebes with the imperial men marked the beginning of what is known as cultural tourism.
He added in his speech that his specialization in the field of cultural relations between Egypt and Italy has been a priority of his for nearly thirty years, and that he is credited with discovering and publishing many articles and books and organizing exhibitions about key Egyptians and Italians who played roles in consolidating this relation.
Amin thanked Mattarella and Italian Foreign Minister Luigi Di Maio as well as Cantini, adding that the award motivated him to continue supporting and consolidating cultural relations between Egypt and Italy.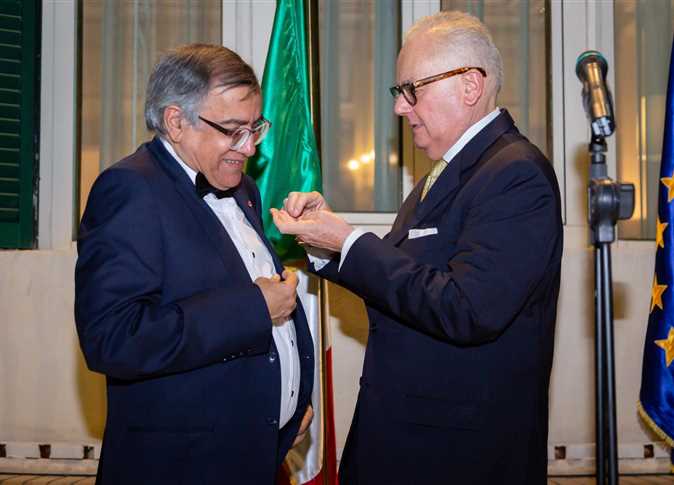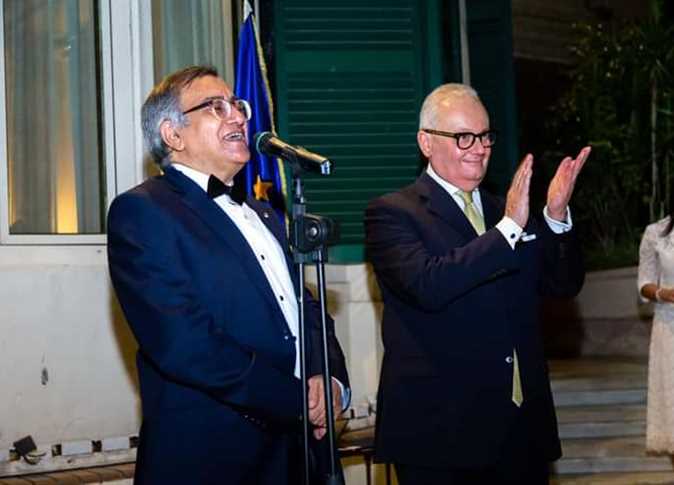 Edited Translation From Al-Masry Al-Youm