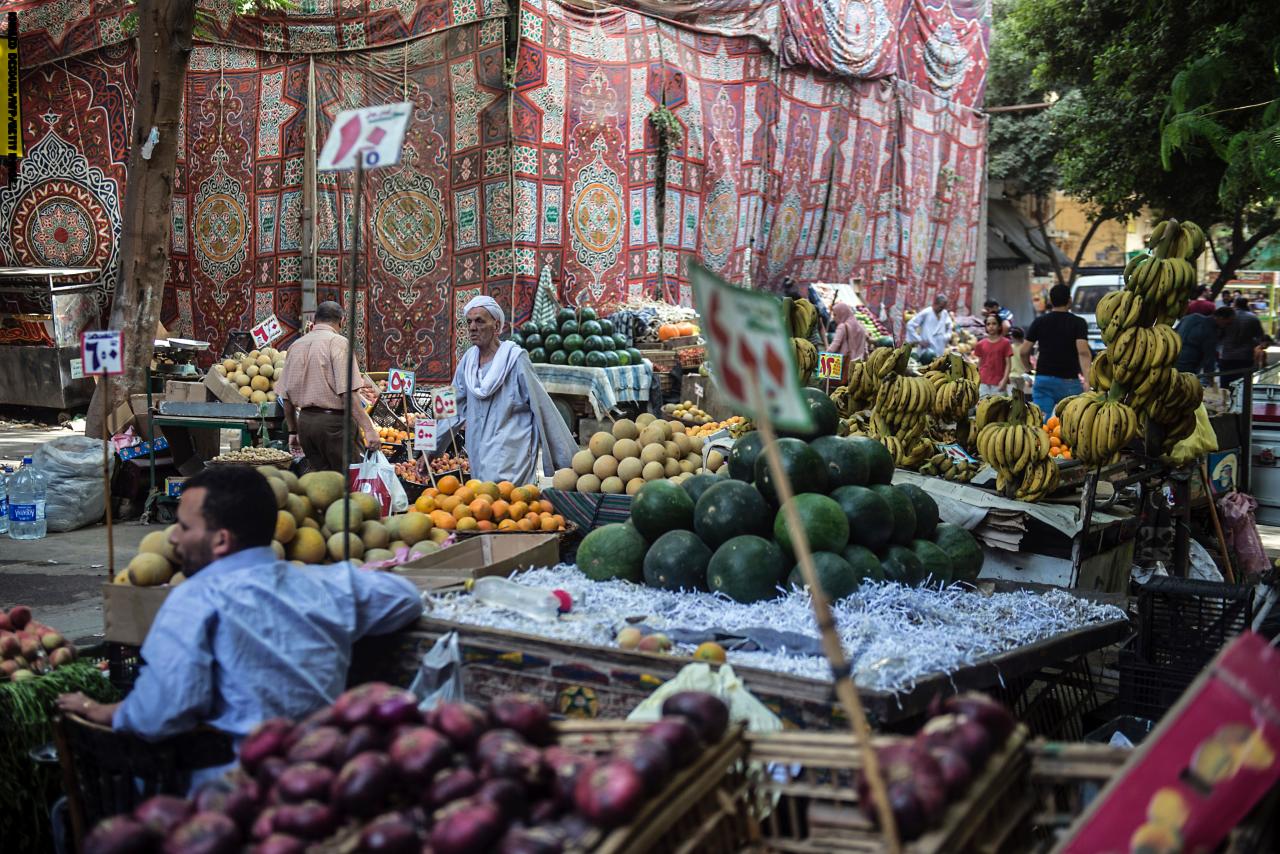 Egypt's annual rate of inflation increased to 2.7 percent in October up from 2.6 percent in September, The Central Bank of Egypt (CBE) said on Monday.
The CEB clarified that the core consumer prices recorded a monthly value rate of +1.1 percent in October compared to -2.3 percent in September and +1 percent in October 2018.
Egypt's inflation rate recorded 11.5 percent from January to August 2019 compared to the same period in 2018 while prices of food and beverages increased by one percent in August compared to July and by 6.1 percent compared to August 2018, the Central Agency for Public Mobilization and Statistics (CAPMAS) said on Tuesday.
CAPMAS added that the inflation rate in urban areas rose by 0.7 percent from August to July, reaching 307.9 points, while the inflation rate on an annual basis during August had risen 7.5 percent comparing to prices in August 2018. In rural areas, the inflation rate increased in August by 0.8 percent compared to prices in July to reach 323 points.
The annual inflation rate reached six percent in August 2019 comparing to August 2018.
The Central Bank of Egypt said that the annual inflation rate excluding prices of vegetables, fruits and durable goods declined to 4.9 percent in August 2019 compared to July.
Edited translation from Al-Masry Al-Youm