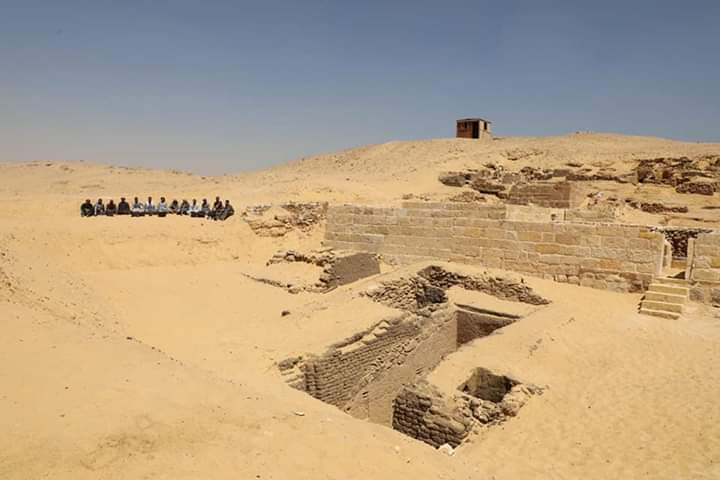 Egypt's Minister of Antiquities Khaled al-Anany announced that the Egyptian archaeological mission has uncovered a cemetery dated to the fifth dynasty from 2500 BC, while excavating southeast of Giza Pyramids.
Secretary General of Supreme Council of Antiquities and head of the mission Mostafa Waziri added that several tombs and burials had been discovered in a mass cemetery, with one of the oldest tombs holding the remains of two individuals named "Behnui-Ka" and  "Nwi."
The mission found a limestone statue in good condition belonging to Behnui-Ka, his wife and one of his sons. According to Waziri, Behnui-Ka was a priest and held seven titles including the purifier of kings Khafre, Userkaf and Niuserre, a priest of King Neferirkare Kakai and priest of Maat.
Waziri added that Nwi held five titles including President of the large province, supervisor of new settlements, and purifier of King Khafre.
Another recent major archaeological discovery in the Pyramids area was announced in early 2018. It revealed a graveyard belonging to a high-ranking woman called Hetteb, dating back to the Fifth Dynasty in ancient Egypt. 
The Egyptian Antiquities Mission, headed at the time by Mostafa al-Waziri, found the tomb at the Western Cemetery in the Pyramids area.
Edited translation from Al-Masry Al-Youm