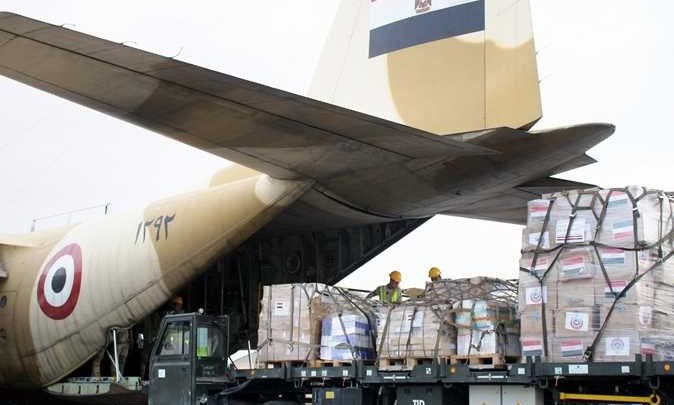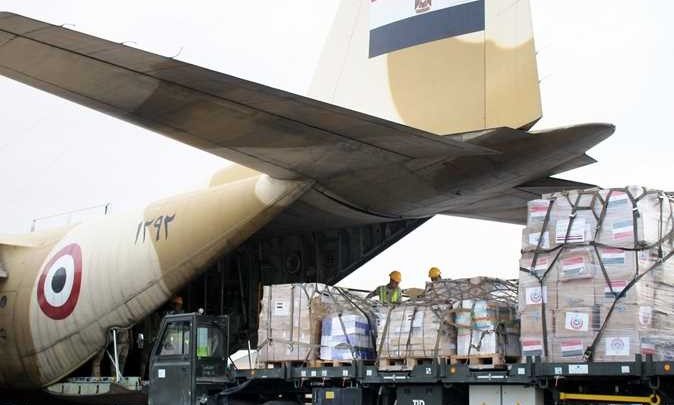 Egypt's General Command of the Armed Forces on Tuesday dispatched a military airplane carrying medical aid to South Sudan to help the nation combat the COVID-19 pandemic.
The shipment consists of large quantities of medicines, medical supplies, disinfectants, and protective clothing for medical personnel, as well as large quantities of baby formula.
The aid is part of an effort to consolidate cooperative relations and historical ties between Egypt, South Sudan, and other African countries.
Egypt has previously sent aid to other countries to help them in their fight against coronavirus.
On May 3, the government dispatched four military airplanes carrying urgent medical supplies to Sudan.
Meanwhile, in April, President Abdel Fattah al-Sisi ordered medical aid, including medicine and protective clothing, to be delivered to the US.
The aim was to help ease the burden the US was facing by alleviating the nation's acute shortages of medical and protective supplies.
In March and April, the Egyptian government also sent two separate shipments carrying medical supplies to Italy.
Edited translation from Al-Masry Al-Youm