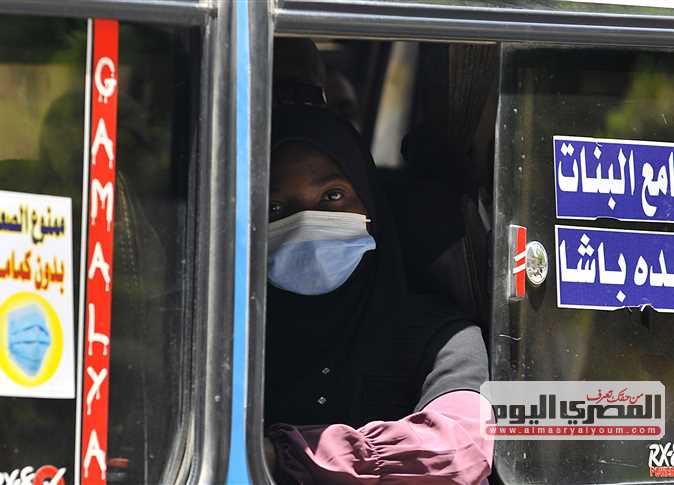 The Egyptian Center for Public Opinion Research (Baseera) conducted a telephone survey aimed at estimating the prevalence of coronavirus infection among Egyptians over 18 years old. The results showed that an estimated 616,000 individuals have been infected.

Baseera explained that the rate of infection determined by the survey may be even lower than the actual rate, due to the fact that some patients don't report having been infected, either because they feel that the infection may constitute a stigma for them, or because the symptoms were mild and they, therefore, didn't recognize their illness as COVID-19.

The center added that on the other hand, the figure reported may be greater than the true rate, because coronavirus symptoms are similar to those of other diseases, including influenza. Some people may, therefore, think they had coronavirus, but in fact, they fell ill with something else.

The results of the survey also depended on the respondents' self-diagnosis, and not a more accurate clinical diagnosis, the center added.
The survey included, however, simple, moderate, and severe cases, whereas official records usually only include the most severe cases, Baseera reported.

According to the survey, an estimated 616,000 Egyptian respondents above 18 years of age have contracted the virus, 12 percent (74,000) of whom were admitted to quarantine hospitals — a number that is close to the official figure announced by the Health Ministry.
According to the survey, 66 percent of respondents resorted to home quarantine, 39 percent followed up on their cases with doctors at home, and 61 percent took medication.
Baseera attributed the low percentage of people who went to hospital to the fact that a large number of patients showed minor symptoms.
According to the survey, three percent of cases showed one symptom, 18 percent showed two symptoms, while the rest of the cases showed three symptoms or more.
Among those infected, 67 percent reported fever, 37 percent reported a severe cough, 39 percent reported vomiting and diarrhea, 31 percent reported congestion or pain in their throat, 13 percent reported the loss of smell or taste, and 13 percent reported stomach pain.
Baseera added that the prevalence rate reached 14 per thousand in the country's urban population, compared to eight per thousand in the rural population.
Those who admitted to or were aware of having been infected reached 16 per thousand among those with university degrees, compared to eight per thousand among those with lower education degrees.
Respondents were also asked to recall the methods by which they were diagnosed.
The survey indicated that 15 percent of infections were diagnosed using swab tests, 29 percent via a blood test, 38 percent via chest x-rays, and 23 percent via a doctor's examination. Sixteen percent of people, meanwhile, stated that they relied on self-diagnosis.
The center pointed out that when respondents were asked if any other members of their household had caught the disease as well, 21 percent said that at least one other member of their family had been infected, while 56 percent said that the rest of their family members had not been infected, and 23 percent answered that they did not know.
The survey was conducted from June 8 to 18, 2020 using landline phones and mobile phones and a sample of 3,017 citizens aged 18 years or older in governorates around the country.

The response rate was about 55 percent, and the margin of error in the results was less than three percent. The survey was conducted with self-financing from Baseera center.
Edited translation from Al-Masry Al-Youm