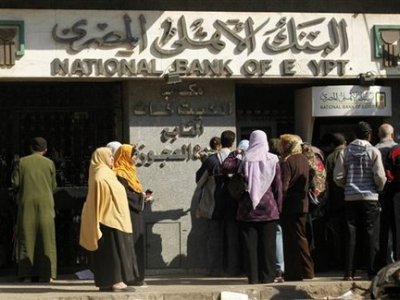 Egypt's central bank is considering requiring banks to report the breakdown of their loan and deposit figures according to the gender of their clients, Lobna Helal, Egypt's central bank governor said at the alliance for financial inclusion forum at Sharm al Sheikh, hoping that the extra classification would support the financial inclusion of females.
Helal and the National Council for Women President, Maya Morsy, signed this week a memorandum of understanding that targets empowering women financially and encouraging female entrepreneurship.
Helal pointed out that the memorandum will collaborate with banks to provide trainings for women in rural areas, aiming to spread financial inclusion awareness.
Morsy said that the council reached out to more than a 100,000 women throughout the past year to include them in the financial coverage system in the upcoming stage.
"There are about 18,000 who own money outside of the banks worth 8 million Egyptian pounds," she said.
Helal added that only nine percent of women in Egypt hold bank accounts.
The CBE is working on developing a financial literacy curriculum in high schools and colleges with the ministries of education and higher education, she added.