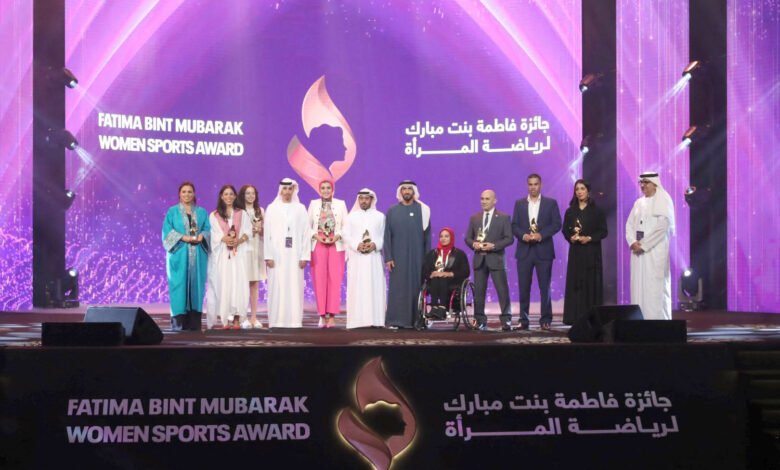 The awarding ceremony of the Fatima bint Mubarak Women Sports Award on Saturday in Abu Dhabi was dominated by a crew of Egyptian champions.
Egypt won four awards in various sports at the celebration of the Fatima Bint Mubarak Women Sports Award, in the presence of Sheikh Nahyan bin Zayed Al Nahyan, who honored the winners.
Egyptian teenage table tennis star Hana Goda won the best Arab junior award for 2022. She ranked first in world table tennis under 15 and under 19, and in the last women's classification ranked 42 in the world.
The Egyptian Weightlifting Federation also won the best sports team after its achievements in the World Championships for adults, youth and juniors.
Olympic champion Gianna Farouk also won first place as the best Arab woman athlete for 2022, after achieving bronze in the Tokyo 2020 Olympics in karate.
And Rehab Radwan won the Best Paralympic athlete for 2022 after her achievement in the Tokyo Olympics by winning the silver medal and winning the World Weightlifting Championship.