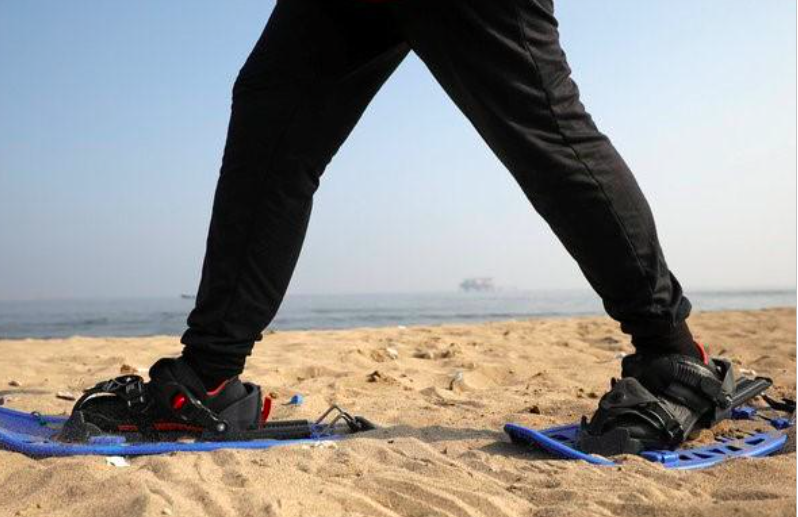 For Egypt's Special Olympics athletes, a lack of snow in their homeland did not stop them winning medals at this year's Winter Games. They trained on a surface that Egypt has plenty of: sand.
The four-member snowshoe team of two men and two women with learning disabilities had never seen snow before arriving in Austria for the tournament in March, but they were prepared: winning gold in the relay as well as individual medals.
They trained for two months by strapping on snowshoes and running across the sandy beaches of Alexandria, on Egypt's Mediterranean coast.
They have kept up the training regime since the 2017 World Winter Games, which brought together 2,700 competitors from 107 nations to venues in Graz, Schladming and Ramsau.
"Our training continues throughout the year. If we are not preparing for winter sports, then we are preparing for summer sports," she said as two members of the team, Esraa Gamal Fathy Abdelrahim and Alaa Abdelaziz Mahmoud, snowshoed along the beach.
Egypt sent 20 athletes to the Games to compete in snowshoeing and floor hockey, selecting them from local track and field competitions for the disabled.
The Egyptian team now has its eyes on the 2019 World Summer Games in Abu Dhabi.