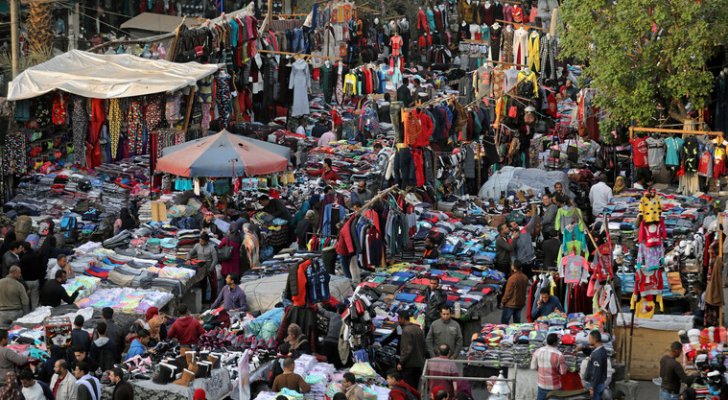 Minister of Finance Mohamed Maait on Wednesday announced that Egypt's debt declined to 78 percent in June 2020 and 90.2 percent in June 2019, compared to 108 percent in the fiscal year 2016/17.
During "Egypt's Virtual Week" organized by the British Egyptian Business Association,  Maait said that the Egyptian economy's performance has exceeded all expectations, according to the testimony of credit rating institutions including the International Monetary Fund, the World Bank, Golden Man Sachs, Standard & Poor's, Moody's and Fitch.
Standard & Poor's, in its latest report, kept Egypt's credit rating in both local and foreign currencies at the  "B" level while also maintaining the stable outlook for the Egyptian economy for the second time in 2020, Maait noted.
Standard & Poor's explained that the Egyptian economy recorded real growth in the medium term by five percent, and its debt-to-GDP ratios fell in the medium term as well. In addition, Egypt achieved a sustainable primary surplus of two percent of GDP starting with the fiscal year 2020/2021.
Maait noted that Egypt is leading the Middle East and North Africa region towards green investment, by providing sustainable financing for environmentally and friendly projects in housing, clean transportation, renewable energy, reducing pollution fields, as well as adapting to climate change, raising energy efficiency, and sustainable management of water and sanitation.
The Small and Medium Enterprises Development Law includes many tax and customs incentives to contribute to supporting this vital sector as one of the pillars of the national economy, he added, while encouraging the informal economy to integrate into the formal economy.