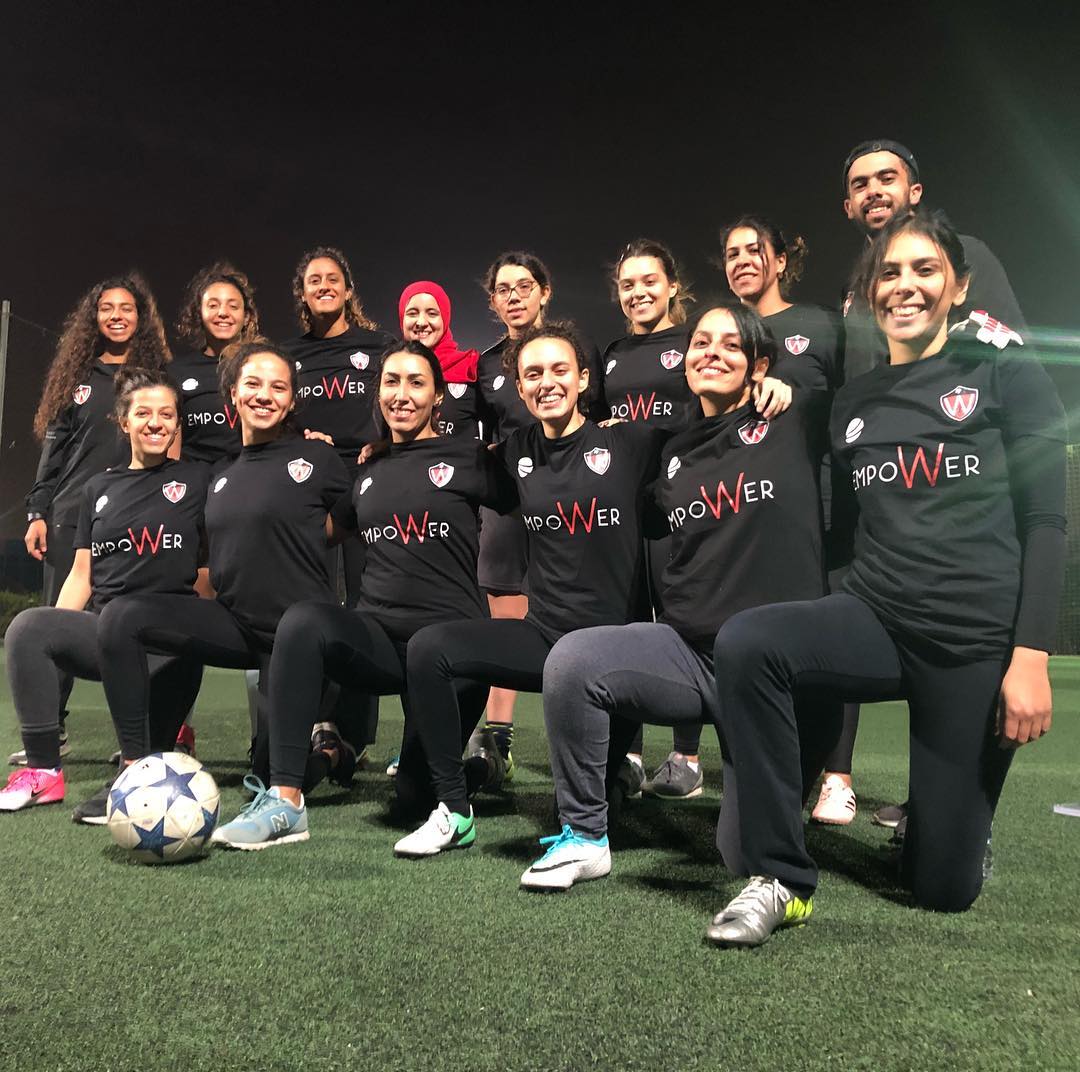 FIFA Women's World Cup's official Instagram featured on its account "Empower", the Egyptian football academy for women founded by 26-year-old Egyptian footballer Farida Salem, in celebration of the story of the academy's establishment and the motivating forces behind it on Tuesday, October 1st.
Launched in January 2019, the academy offers group and individual training programs to girls from five years old to any age, promoting the message that football is a game for all ages and genders and dispelling traditional ideas about the sport in Egypt.
"Getting featured on FIFA was really supportive. I personally felt backed up by a worldwide organization. It was also nice for the girls to see that they are empowered by FIFA despite that their country has not had a national team for the past two years," founder Salem told Egypt Independent.
Welcoming women from all walks of life, the academy lists almost no requirements for women to join, with the exception of assessments that participants go through on their first day to have their physical abilities tested. Furthermore, the academy offers mentorship programs, extra-curricular activities at schools, and education for coaches, according to the academy's official bio.
"I have been preparing for this moment for many years. I started playing football when I was 12 in a boy's academy here in Egypt. It has always been a dream to offer this for girls only," Salem stated, noting that she understands how challenging it might be for a lone girl to play among male footballers.
Fueled by disappointing statistics showing that female athletes largely drop out of the game starting from the age of 14, the academy emboldens female participants by tutoring them in all the sport's rich values including humility, kindness, and discipline, all qualities that nourish respect and inspiration.
When asked to explain how the initiative started, the football coach cited a simple questionnaire that she posted on Facebook to examine Egyptian girls' interests in having a football academy for females in Egypt. The questionnaire was met positively by dozens of welcoming responses from students of all ages. This response was beyond Salem's expectations, prompting her to establish the academy shortly thereafter.
The academy's vision is to empower women through sports and physical activity, focusing on the impact of competition and of practicing an activity in an organized setting. Additionally, the academy emphasizes the critical importance of living an active life, and not just while playing a particular game.
"We follow the girl's goals: if she dreams of joining an international club, we work on preparing her for this properly," Salem stated, adding that the academy is looking forward to expanding across the world and inspiring girls in marginalized areas.
Besides football training programs, "Empower" offers diverse classes including yoga and life coaching sessions, among others.
Although the football coach has been playing since she was 12, she did not find sports study opportunities when applying for college, so she joined the American University in Cairo (AUC)'s major in Integrated Marketing for Mass Communication while double minoring in psychology and creative writing. She decided to pursue athletics professionally through coaching outside the academic bubble.
"Everything that I have gained in terms of experience was for the sake of this moment," the Egyptian coach said. She spoke of all the milestones that led her to witness her dream of a women's football academy in her homeland.
Salem, now director of Women's Football at Egypt's Gezira Sporting club, explained that she moved to Canada, where she studied physical health education on a soccer scholarship and played professionally on her university's team, winning competitions there. Notably, her graduation project in Canada was titled "How to Build a Girl's Soccer Academy."
Asked about the way she deals with the widespread stereotypes faced by female soccer players, she affirmed that she continuously highlights stories of renowned global models, including footballers Megan Rapinoe, Alex Morgan and more.
Salem said she feels that she can relate to the iconic footballer Alex Morgan because she, like Salem, is a creative writer outside of her football activities.
Regarding her return to Egypt, Salem said that although she worked for a whole year in Canada as a coach and sports coordinator at Vancouver Island University and received a number of offers to work in Canada and the US, she insisted on returning to pursue her dream in her homeland. She strongly felt that her project is much needed in her country and that Egypt is where the existence of the academy will be truly fruitful.
"Of course my personal goal is to raise women's engagement in sports on a global level–and not just in football," Salem stated, assuring fans that the academy is just the "start."