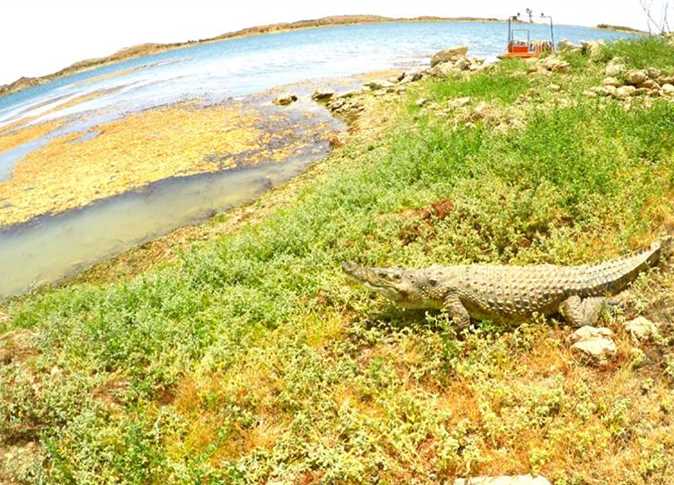 Egypt's Environment Ministry will begin investing in crocodiles by raising them at a 160 acre farm near Lake Nasser, in cooperation with the National Company for Fishery & Aquaculture and other government agencies.
Director of Nature Conservation Sector at the Environment Ministry Mohamed Salem said that the farm aims to receive economic benefits from crocodile meat, skin and bones, exporting them off to other countries.
Speaking to Al-Masry Al-Youm, Salem said that implementing this project will benefit from the experiences of other countries which have preceded Egypt in crocodile farming, proven to be a profitable industry.
He added that the price of crocodile meat is more expensive than beef and that the skin is sold by the centimeter, with prices ranging up to US $4000. In addition, he stated that Dar al-Ifta confirmed that crocodile meat is 'halal' (Permissible to eat in Islam).
According to Salem's statement, the CITES agreement prevents crocodile trafficking without permission from competent authorities, and also prevents its possession and extraction from its natural environment.
He pointed out that crocodile farm breeding and the resulting trade in goods do not violate the agreement.
Salem said that crocodiles from Lake Nasser will be first harvested for farming on the farm, pointing out that raising them is very expensive because they feed on meat. Therefore, the losses from poultry farms will be used to integrate the projects.
Edited translation from Al-Masry Al-Youm