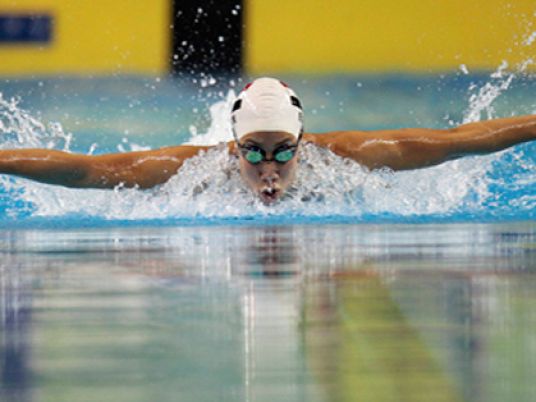 Egypt's Farida Osman won on Sunday the silver medal of the women's 50m butterfly of the FINA Champions Swim Series, held in Indianapolis, the United States.
Osman finished in second place. She had also finished second in the FCS edition in Budapest with a time of 25.95.
Sarah Sjoestroem of Sweden won the event with a time of 25.48.
The Champions Swim Series are qualifying events for both the FINA World Championships Gwangju 2019 and the Tokyo 2020 Olympic Games.
Farida Osman from Egypt is the sole African female swimmer competing in the FINA Champions Swim Series, currently underway in Indianapolis (USA) for the last leg of the 2019 edition.
"I am originally from Egypt, but I train in the US. I am really proud to be representing not only Egypt and Africa but also people from the Middle East in general. I feel like we need a lot more representation of that area. I am really honored and proud. Hopefully I can inspire more swimmers to want to achieve great things and also represent this region of the world," FINA Champions Swim Series official website quoted Osman as saying.
Osman is an Egyptian competitive butterfly and freestyle swimmer who has broken records and won gold medals across a number of African Games in the 50m and 100m butterfly swimming competitions for the last several years, and is considered to be the fastest female swimmer in Egypt and Africa.
The 24-year-old athlete was named the Best African Female Athlete at the Association of National Olympic Committees (ANOC) Awards 2017 in Prague.