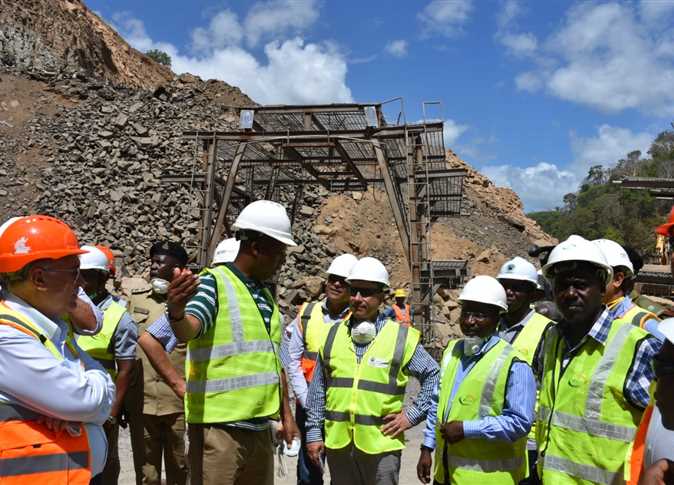 The Egyptian Foreign Ministry announced that Foreign Minister Sameh Shoukry will visit the Tanzanian capital to participate in the inauguration ceremony of filling the Julius Nyerere Hydropower Plant and Dam.
The Egyptian Foreign Ministry spokesperson  Ahmed Abu Zeid stated that Shoukry will participate on December 22 in the inauguration ceremony.
To commemorate the filling of the Julius Nyerere dam lake in the presence of a large number of officials and representatives of the coalition implementing the project, symbols of Tanzanian society, and media outlets.
The diversion tunnel gate will be closed to announce the completion of the project and filling water into the dam.
Abu Zeid added that the President of the Federal Republic of Tanzania, Samia Hassan, is scheduled to participate in the celebration, given the great importance of the project for the Tanzanian people to generate electric power and control the flooding of the Rufiji River.
The project will also regulate the sustainability of water flows necessary for cultivating the surrounding areas and river fishing activities, he said.
The Julius Nyerere Dam project is one of the most important development projects being implemented in Africa at a cost of US$3 billion.
The project represents the capabilities of Egyptian companies in implementing major infrastructure projects in a number of African countries, and a role model for constructive regional cooperation between brotherly African countries to support development efforts and achieve the interests of their peoples.
Housing Minister Assem el Gazar said that dam is 1,025 meters long at the top, 131 meters high, and has seven water outlets. He added the storage capacity of the dam lake reaches 34 billion cubic meters, and it also includes a hydroelectric power station with a capacity of 2,115 megawatts.
The station is located on the side of the Rufiji River in the Selous Game Reserve Tanzania in the Morogoro region, southwest of Dar es Salaam, the largest city and financial hub of Tanzania.