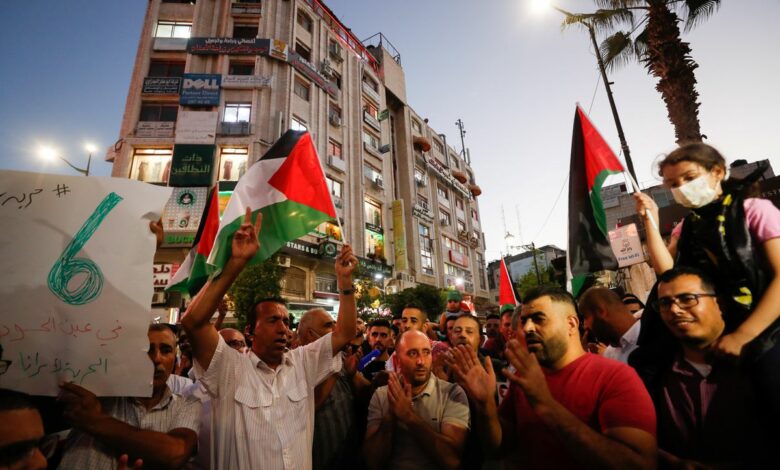 Foreign Minister Sameh Shoukry reiterated the need to stop all measures that would harm the chances of achieving the desired peace between Palestinians and Israelis, stressing Egypt's firm position on supporting the legitimate rights of the Palestinian people.
Shoukry received at the headquarters of the Foreign Ministry, on Wednesday, Tor Wennesland, UN Special Coordinator for the Middle East Peace Process and Personal Representative to the Palestine Liberation Organization and the Palestinian Authority.
The officials exchanged, during the meeting, visions regarding the developments of the Palestinian cause, and discussed ways to prepare the necessary horizon to advance the peace process between the Palestinian and Israeli sides as soon as possible, based on the principle of the two-state solution and the decisions of international legitimacy, Ahmed Hafez, the official spokesperson for the Foreign Ministry, stated.
Hafez explained that Shoukry stressed the need to get out of the current stalemate, and the importance of the involvement of the relevant regional and international parties to achieve the targeted breakthrough in the peace track, in a way that supports the pillars of security and stability in the region.
Hafez concluded his statements by noting that the UN envoy briefed Shoukry on the content of his contacts with all concerned parties recently, expressing appreciation for Egypt's supportive role in achieving calm and pushing forward to the resumption of negotiations between the Palestinian and Israeli sides.