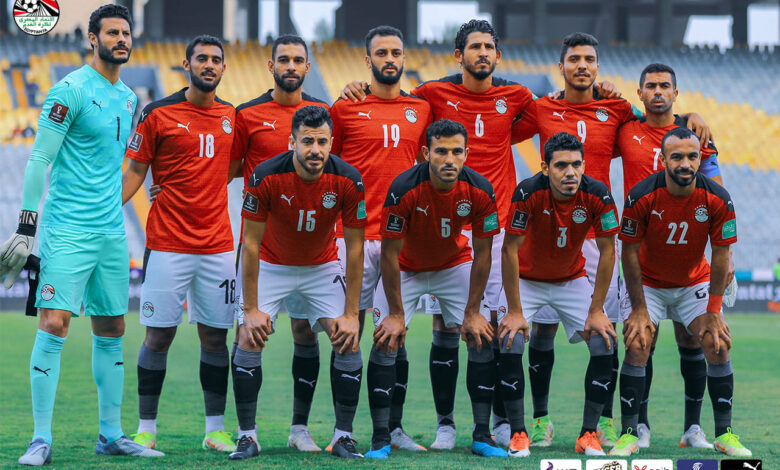 The Egyptian national team mission left Cairo on Saturday for the Cameroonian city of Garoua to participate in the finals of the African Cup of Nations.
Egypt is set to play against the Nigerian team in Group D on Tuesday.
The mission is headed by the president of the Egyptian Football Association, Gamal Allam, accompanied by board of directors member Mohamed Helmy Mashhour, the coaching staff led by Carlos Queiroz, and 26 players.
It is expected that the mission will arrive in the city of Garoua around five o'clock in the evening, where it will undergo a medical examination for its members upon arrival and go directly to its residence to resume its program in preparation for the first match.
Training will start there as of Sunday, and the mission is scheduled to stay in Garoua after the match to meet Guinea-Bissau on Saturday in the second round, after which it will move to the capital, Yaounde, to meet the Sudan team at the conclusion of the group matches.
The national team underwent an additional coronavirus test on Friday evening for all members of the mission, and the results were negative.
Egypt will play in a group that includes Nigeria, Guinea Bissau and Sudan in the first round of the African Cup of Nations, which starts in Cameroon on Sunday.
The African Nations Championship will be held from January 9 to February 6 with the participation of 24 African teams.
Al-Masry Al-Youm published the dates of the matches of the Egyptian national team
Egypt vs Nigeria: Six pm on January 11
Egypt vs Guinea-Bissau: Nine pm on January 15
Egypt vs Sudan: Nine pm on January 19
Edited translation from Al-Masry Al-Youm