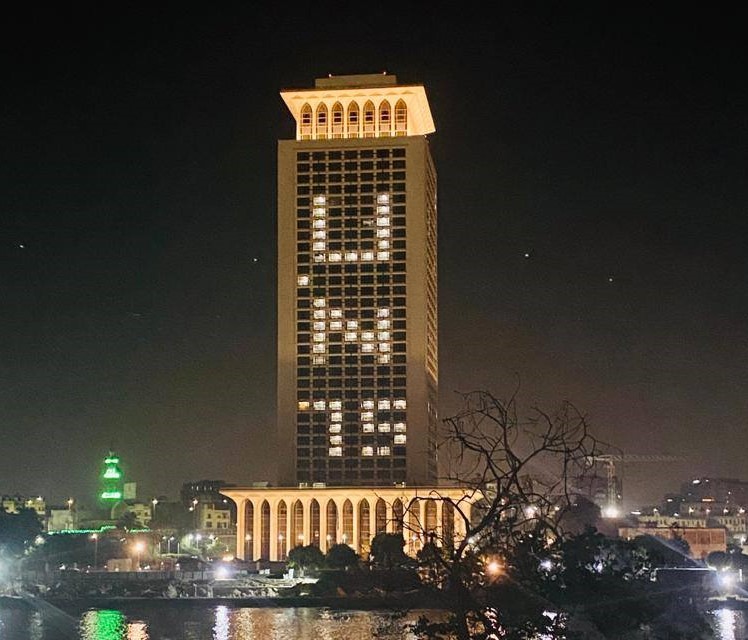 The Egyptian Foreign Ministry on Friday lit up its headquarters in downtown Cairo with "UN75", celebrating the 75th anniversary of the United Nations on October 24.
The spokesman for the Foreign Ministry Ahmed Hafez said that this celebration coincides with the entry into force of the organization's charter in 1945.
In a statement on Friday, Hafez said that to commemorate the occasion the ministry is launching a campaign on the ministry's official pages on Facebook and Twitter in Arabic and English.
The campaign aims to highlight the active role Egypt has served within the United Nations since its inception, review Egypt's current membership in the various committees and councils, and the high-level positions Egyptians have held within the organization.
The campaign will also overview Egyptian participation within the United Nations peacekeepers, and the efforts Egypt has made within the UN to help contain the impacts of the coronavirus.