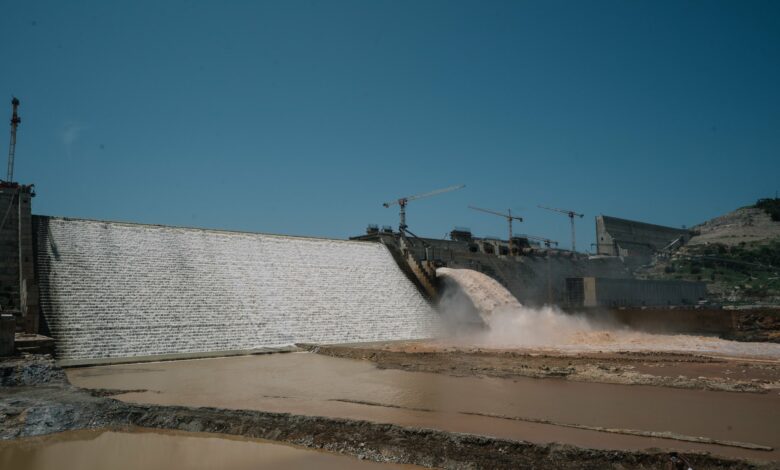 Egypt's foreign policy towards Nile Basin countries is a top priority for the government, said the spokesperson for the Egyptian Foreign Ministry Ahmed Abu Zeid.
Zeid added, in an exclusive interview with "Min Masr" program on Monday evening, that the Egyptian government will not accept a fait accompli regarding the Grand Ethiopian Renaissance Dam (GERD), and that there are many challenges facing Nile Basin countries that are being seriously addressed.
He stressed the importance of President Sisi's meeting with Ethiopian Prime Minister Abiy Ahmed in Cairo earlier this week and the agreement that resulted from this meeting to return to the negotiation track within a specific time frame.
The Egyptian government believes that slipping into polemics will not achieve its goal of securing Egypt's resources  from the waters of the Nile River in a way that does not harm the interests of other countries, he said.
He assured that Egypt can defend its interests, and the GERD issue is subject to accurate and daily follow-up constantly.

The government is vigilant, he added, always defending its people's interests seriously.
Abu Zeid pointed out that Egypt believes that the Nile River is an area for cooperation that can maximize the benefit of all countries.

Egypt is seeking to establish intertwined economic, social and developmental relations to build confidence among Nile Basin countries, he added, ensuring that the Nile river becomes an area for cooperation.
Stagnant talks
The Ethiopian government announced on August 11, 2022, that it has completed the third GERD filling unilaterally.
It announced the operation of the second turbine in the GERD to generate electric power, which comes in light of the tension between Addis Ababa and Egypt, Sudan due to what the two countries consider a negative impact of the dam on their water shares of the Nile River.
Egypt and Sudan say they want a legally binding agreement on operating the dam, while Ethiopia says any pact should be advisory.
Both countries consider the dam a threat to their vital water supplies, while Ethiopia considers it essential for development and doubling its electricity production.
The downstream nations fear possible blows to water facilities, agricultural land, and overall availability of Nile water.
Negotiations over the dam between Egypt, Ethiopia, and Sudan have stalled for years, with the three parties ultimately failing to reach any agreements.
The disputed dam is the largest hydroelectric project in Africa, with a cost of more than four billion dollars.