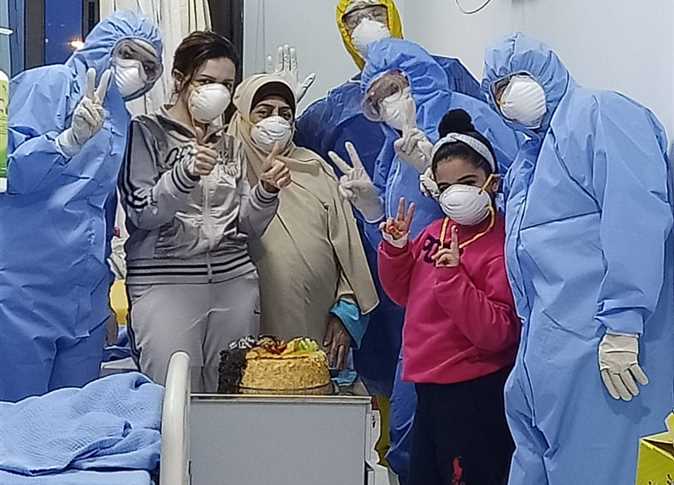 Egypt confirmed on Thursday the total number of fully-recovered cases rose to 1,004, all of whom have been discharged from isolation hospitals.
Sixty-nine cases left quarantine today.
A total of 1,334 positive cases have been tested in Egypt, with all results now returned negative.
According to Health Ministry Spokesperson Khaled Megahed, 232 new coronavirus cases on Thursday, bringing the country's number of confirmed total cases so far to 3,891.
The total number of COVID-19 deaths has now reached two hundred and eighty-seven nationwide, after announcing eleven deaths.
Egyptian Prime Minister Mostafa Madbouly announced on Thursday that Egypt's curfew hours will be shortened during Ramadan, and will start at nine pm instead of eight pm, and will last until six am.
Madbouly added, in a televised speech following the cabinet meeting, that shops and commercial centers will be open throughout the week until five pm.
Madbouly also announced a number of decisions regarding coronavirus precautionary measures in Egypt.
All restaurants, and similar shops and establishments that offer food service to the public should remain closed, and will be limited to home delivery service until seven pm.
Services provided to citizens by ministries and governorates, such as notary services, civil registry, traffic licenses, work permits, and passports will be suspended.
All sports and public clubs, youth centers and gyms will remain closed nationwide.
Madbouly said that anyone who violates the provisions of the resolution will be punished with imprisonment or a fine not exceeding LE4,000.

On April 8, Mostafa Madbouly decided to extend the curfew, and extended all other precautionary measures against coronavirus.