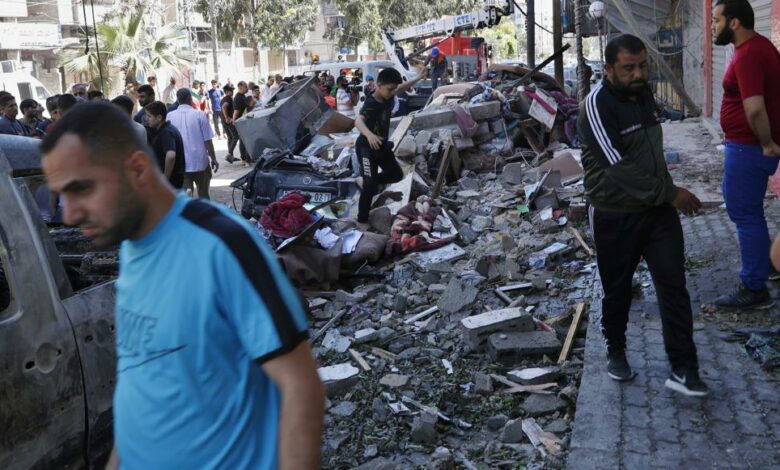 The head of Egypt's General Intelligence Abbas Kamel headed to Gaza Strip to hold urgent meetings with the Palestinian factions, accompanied by ministers from the Palestinian National Authority, the Extra News channel reported.

Earlier, a number of press reports mentioned that an Egyptian security delegation would also visit Israel to discuss the establishment of a ceasefire between the armed Palestinian resistance factions and Israel.
This follows Kamel's visit, accompanied by a high-level delegation, to the Gaza Strip to consult with the Palestinian leaders on the latest developments after recent Israeli airstrikes on the strip.
Palestinian President Mahmoud Abbas discussed with l Kamel in Ramallah, on Sunday the latest developments in Palestinian territories and the fragile truce with Israel.
Egypt's Foreign Minister Sameh Shoukry met with Palestinian President Mahmoud Abbas in Ramallah on Monday to discuss Egypt's role in supporting and building on the Gaza ceasefire.
Foreign Ministry's Spokesperson Ahmed Hafez said that the meeting comes as part of Egypt's ongoing efforts to re-engage the peace process between Palestine and Israel and reach a two-state solution.
He added that two also discussed efforts related to reconstructing the Gaza Strip and providing development support to the rest of the Palestinian territories.
Shoukry affirmed Egypt's keenness to support the Palestinian cause and the legitimate rights of Palestinians, highlighting the importance of working to revive a serious and constructive negotiation path that will lead to comprehensive peace.