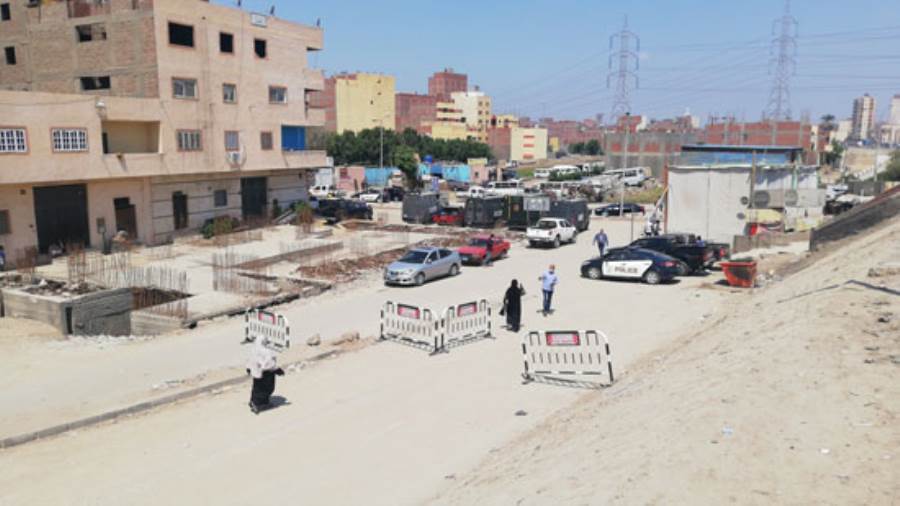 Egypt's Giza Governorate on Tuesday placed al-Meatamdeya village in Kirdasah under quarantine for 14 days to protect residents from the virus, following instructions issued by the Ministry of Health.
However, the governorate will take measures to ease living conditions, including delivering milk for children and medicine to patients with chronic diseases.
The governorate will also provide ambulances to transport critical coronavirus cases to the hospital, and will employ volunteers from the village to provide the elderly with services.
Governor of Giza Ahmed Rashed instructed the Supply and Solidarity Directorates and NGOs to provide the villagers with goods, bread and vegetables.
Rashed also ordered the Health Directorate and the head of Kirdasah City to dispatch vehicles to sterilize the village's streets and homes.
The governorate dispatched cars carrying loudspeakers to spread necessary health information and to emphasize the importance of cooperating with security and other agencies until the end of this temporary situation.
Egypt has continued to uphold quarantines in several areas and villages across the country, as more coronavirus cases continue to be discovered, including in the governorates of Damietta, Gharbiya, Monufiya, Daqahlia, Sohag and Aswan.
Egypt on Tuesday confirmed nine additional deaths and 128 new coronavirus cases, bringing the country's number of confirmed total cases so far to 1,450.
Ninety-four people have died from the virus in Egypt.