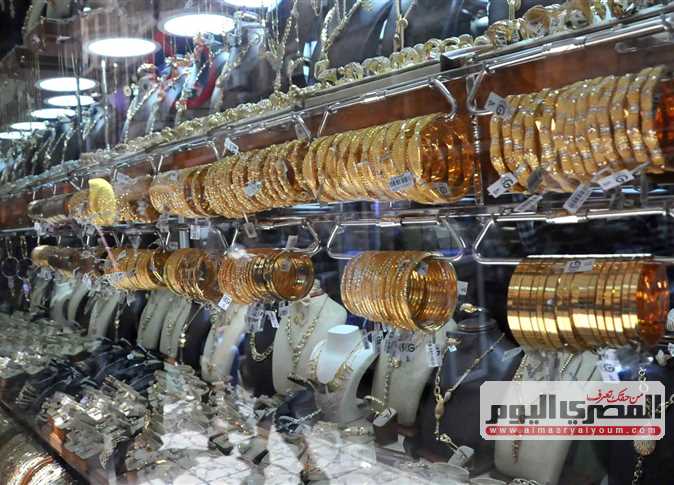 Gold prices declined significantly in Egypt and internationally on Saturday.
The price of 21-karat gold, the most popular in Egypt, decreased by LE14 per gram compared to Friday's prices.
Amir Rizq, a member of the Cairo Chamber of Commerce's Gold Division, explained that gold prices declined globally for the first time in two months by about US$30 per ounce.
An ounce of gold is $2,035 on Saturday compared to $2,065 on Friday, he told Al-Masry Al-Youm.
The reason for this decline comes from the tendency of investors to sell gold shares in order to reap profits, Rizq explained.
At the local market, the price of 21-karat gold stood at LE910 on Saturday compared to LE924 on Friday. The price of 18k gold on Saturday decreased to LE780, while 24k gold was down to LE1,040.
Friday's prices were LE924 for 21-karat gold, LE792 for 18k gold, and LE1,056 for 24k gold.
Rizq said that Egypt's market movement suffered a complete halt, attributed to the coronavirus's negative economic impact bringing on the current stagnation in buying and selling.
He pointed out buying and selling in the local market has stopped due to economic conditions preventing families from buying gold, especially as it is considered an unnecessary commodity.
Gold prices have been on the rise since February — a result of global fears over the economic fallout of the coronavirus pandemic, which has prompted investors to take refuge in safe-havens like gold.
The price of 21-karat gold in the local market has increased by more than LE200 since Egypt announced its first coronavirus case in February.
Edited translation from Al-Masry Al-Youm