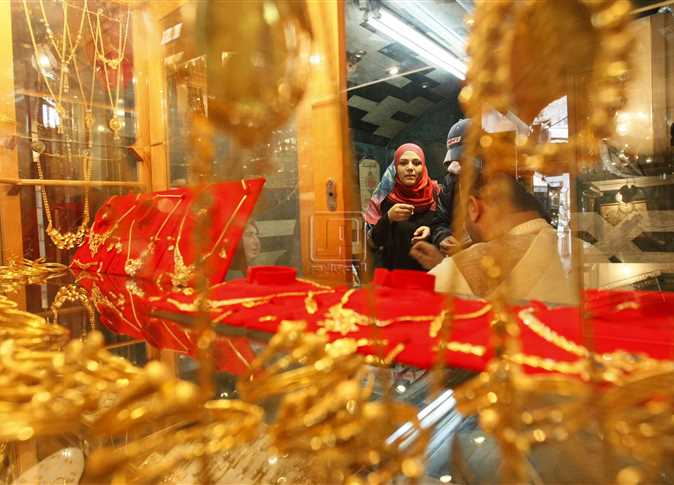 Gold prices in the Egyptian market rose on Thursday, while they continued to fall in the global market.
The price of 18-karat gold increased to 668.5 per gram, 21-karat gold reached LE780 per gram, and 24-karat gold increased to LE891.
The price of a gold coin increased to LE6,420, and an ounce of gold reached US$1,819.
Gold prices in the global market continue to decline since peaking on February 10 at US$1,855.82 per ounce. The global price per ounce on Wednesday was recorded at US$1,786.43.
Edited translation from Al-Masry Al-Youm