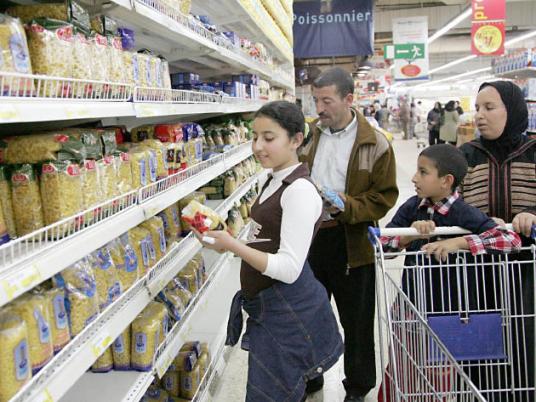 As Eid al-Fitr, the government is intensifying its preparations in Cairo and the governorates by declaring emergency in the sectors and service facilities.
Ministers and governors stressed the intensification of monitoring campaigns in the markets and ensure the availability of necessary services for citizens and preparation of yards for Eid prayers.
The Ministry of Supply and Internal Trade set up a central operations room at the headquarters, in coordination with the ministry's departments and directorates in the governorates in preparation for Eid al-Fitr, to monitor the markets and receive complaints from citizens.
In statements to Al-Masry Al-Youm, Minister of Supply and Internal Trade Ali al- Moselhi said that the government geared efforts to increase the supply of meat and poultry products to outlets of consumer cooperatives and branches of wholesale public companies in preparation for Eid al-Fitr, and provide products to citizens at discounted prices.
Moselhi stressed that the monitoring campaigns will continue throughout the Eid, and complaints are also received through the ministry's hotline 19820.
He pointed out that the ministry started the production of Kahk and biscuits which will be offered at a discount rate of 30 percent compared to similar products in the market.
The Ministry of Endowments has also completed its preparations for the Eid al-Fitr prayer in Cairo and the provinces, where 5,434 yards were allocated for the Eid prayer.
Minister of Endowments Mohamed Mukhtar Gomaa decided to form an operations room to follow up the prayer yards and monitor any irregularities and deal with them immediately.
Gomaa said in a statements to Al-Masry Al-Youm that Eid prayer is not valid on roads and streets. He stressed that the ministry decided to limit prayers on the designated yards and mosques.
He stressed to the directorates that the preachers should adhere to the subject of the sermon and not to exceed 20 minutes, and not allow anyone else to deliver the Eid sermon.
In Dakahlia, Governor Ahmed Al-Shaarawi ordered to take the necessary measures for the availability of gas cylinders to meet the needs of citizens during Eid.
In Sharqeya, the Governor, Khaled Saeed, decided to cancel the vacations of the executive leaders in the governorate and raise the degree of readiness in all sectors, especially public and central hospitals and health units, and intensify the control campaigns on the markets.
Edited translation from Al-Masry Al-Youm