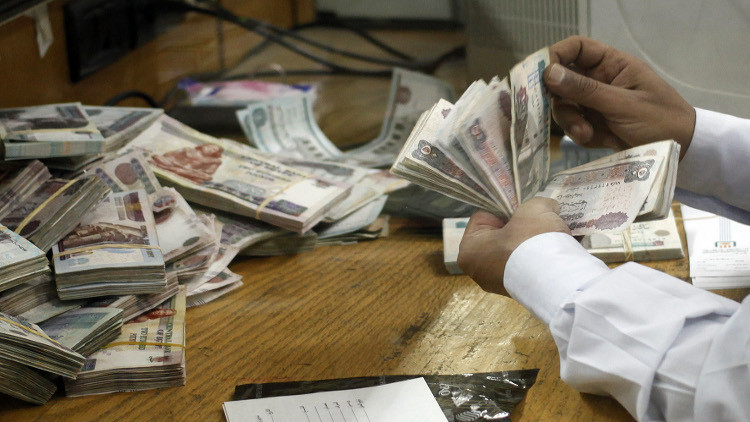 The Egyptian government is set to receive its US$5.2 billion one-year International Monetary Fund (IMF) loan within the second half of June after the IMF board had approved it, informed sources said Saturday.
A statement from the Ministry of Finance said that granting this loan to Egypt proves the IMF's confidence in both the state's monetary and financial policies and its handling of the coronavirus pandemic.
This loan supports the confidence of foreign markets and investors in the Egyptian economy's solidity and capacity to deal with the pandemic, the statement added.
Economic expert Fakhry al-Fekky, former assistant IMF executive director, explained that the loan will help the government face the coronavirus outbreak's impact on foreign reserves.
Egypt's foreign debt is still within safe limits, he added, despite the international loans and bonds offered in foreign markets.
Fekky anticipates the government will receive the loan through two tranches.
And financial expert Hany Tawfik said that dollar prices have risen against the Egyptian pound owing to Egypt's external borrowing of international bonds and from the IMF.
The loan's amount equals three to four months of tourism revenues, Tawfik noted.
The Egyptian government announced in April that it has requested a new financial package from the IMF — part of the fund's Rapid Funding Tool program and the Stand-By Arrangement program — to enhance the state's efforts to combat the coronavirus pandemic.
This preemptive step follows the success of the country's economic reform program and is aimed at maintaining the gains Egypt's economy has made.
Egypt completed earlier this year the final stage of its economic reform program, obtaining US$12 billion from the fund.
In an attempt to revive its faltering economy since 2011, Egypt obtained an IMF loan in 2016 in exchange for implementing a rigorous reform program, beginning with floating the pound.
Implementation of the program began in November 2016. The international lender agreed to provide Egypt with a $12 billion loan, in exchange for wide-ranging structural economic reforms.
These reforms included a raft of measures such as devaluing the pound currency, loosening capital controls, ending energy subsidies, reforming public enterprises and overhauling monetary policy — all in a bid to restore economic stability and long-term growth.
Edited translation from Al-Masry Al-Youm