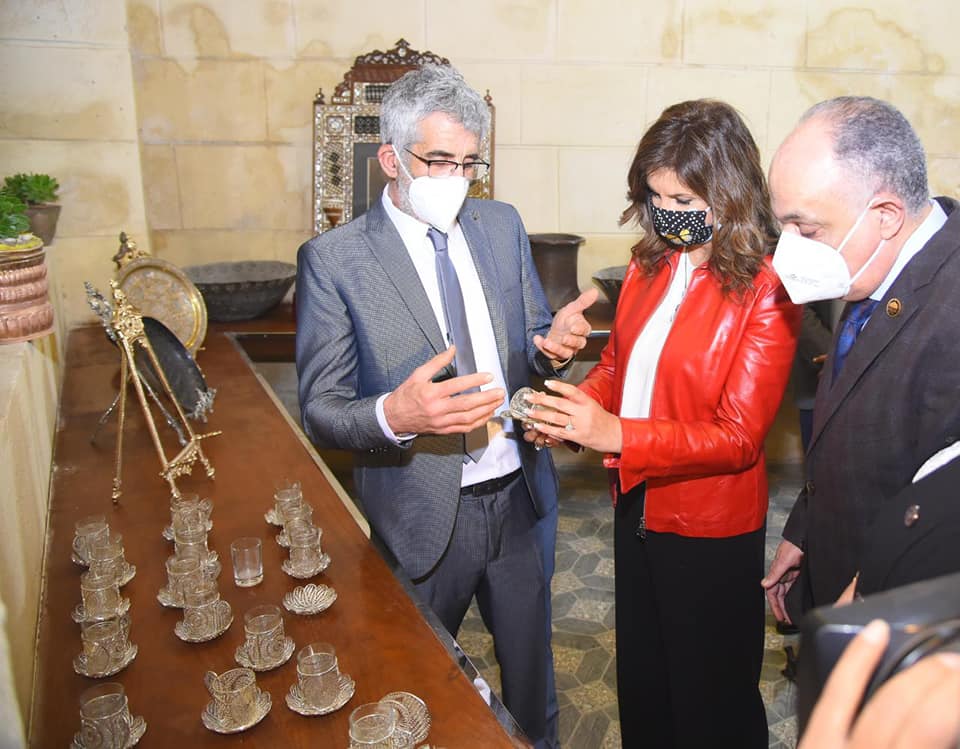 Egypt's Minister for immigration and Egyptian Affairs Nabila Makram on Sunday visited an exhibition in the  Al-Jamalia neighborhood in Fatimid Cairo dedicated to reviving ancient craftwork, founded by an Egyptian investor living in Canada Ibrahim Kassisieh.
Makram toured the site of the project, which includes a factory for silver, copper and leather artifacts and inspected the equipment and their capabilities. She also met several skilled artists specialized in engraving, sculpture and silver, copper and leather crafts
Makram congratulated Kassisieh and his partners for the opening of the project. She also praised the efforts made by Egyptians living abroad and their participation, regardless of distance, in the comprehensive development that Egypt is implementing in various fields.
During the project's inauguration, Kassisieh said that its location was one originally owned by his family back in the 1930s, and added that it was due to Makram's support that he was able to buy the site back at the Al-Muizz Street in Al-Jamalia neighborhood and establish this project.
He explained that the project comes with a school to teach traditional Egyptian crafts and train new generations on them, with the aim of preserving these professions from extinction.
The project is among the fruits of the "Egypt Can with Investments and Development" conference, with Makram calling on Egyptian investors residing abroad to invest in their homeland.