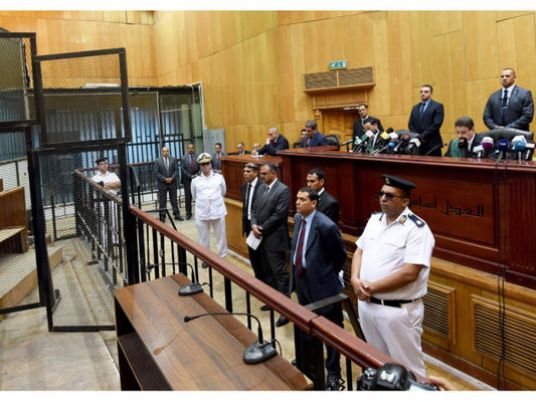 The State Council's General Assembly's nomination of Judge Yehia al-Dakroury, the first deputy of the council chief, as the only candidate to lead the council has raised questions on the shape of future relations between President Abdel Fattah al-Sisi and the Judiciary.
Sisi is facing a legal and political impasse as Dakroury is the sole candidate for the position of State Council chief, which represents a clear violation to the recent amendments to the State Council Law. His candidacy was submitted to the presidency for ratification; currently, he is set to lead the council from July 1.
The Dakroury's selection came following recent amendments made to the State Council Law which stipulates that the new chief should be nominated by the General Assembly and appointed by decision of the President who will choose from among three nominees.
The amendments entail informing the President of the candidates' names at least 60 days before the end of the chief's term. In the case that no candidates were nominated before the end of the term, or fewer than three candidates were nominated or the candidates not meeting the required conditions were nominated, the President would have the right to select a chief from among the seven eldest deputies.
Since discussing the amendments of the State Council Law in the Parliament, a number of judges expressed their refusal of the amendments and called it a clear, unnecessary violation to the long-standing independence of the judiciary.
Moreover, and prior to final approval from the Parliament on the law, the State Council sent the Parliament a report with reasons of their refusal to the amendments; however, the Parliament approved it and disregarded the State Council's report.
According to media statements released by number of judicial experts, Sisi can pass this impasse by depending on the recently agreed and followed amendments to State Council law that enables him to choose from eldest seven deputies to the current State Council's head.
Similarly, the former justice minister Ahmed Mekkai stated that Sisi has the ability to disregard the solo nomination provided to him and choose from the seven eldest deputies; however, a such measure would negatively affect his standing in the political arena.
Several political and judicial experts consider the State Council's General Assembly choice of Dakroury as a defiant step towards the government and Sisi, as the council has previously expressed its refusal of the amendments.
Moreover, Dakroury is the judge who accredited Egypt's sovereignty over the Red Sea islands of Tiran and Sanfir following the maritime demarcation deal signed with Saudi Arabia which would have transferred sovreignty to the Kingdom.