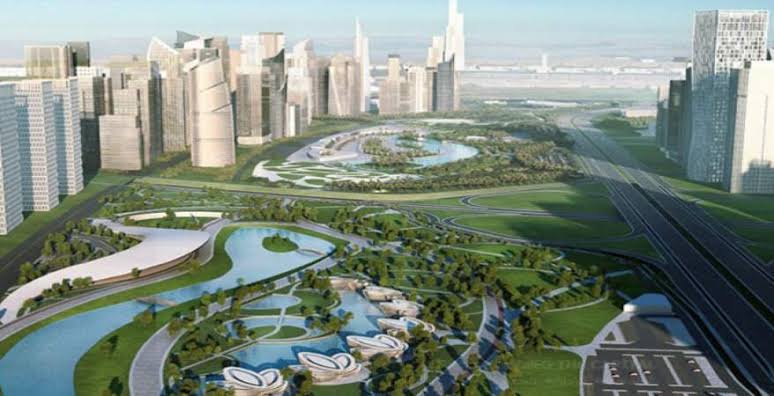 Egypt's Minister of Investment and International Cooperation Sahr Nasr on Sunday opened the "Future Cities in Egypt" Conference organized by the Lebanese Business and Economy Group.
Nasr stressed that the construction sector is one of the most developed sectors in the Egyptian economy, and the one that provides several job opportunities.
The ministry is keen on providing all support to investors in this sector, she said, such as offering incentives and issuing legislative and institutional reforms to improve the investment climate.
Nasr said that the government is building 14 new integrated cities which will contain free and investment areas, all services, and networks linking the cities together.
International institutions hailed the social housing project by the housing ministry, which was implemented in coordination with the Ministry of Investment, Nasr pointed out.
She added that the government is also implementing several giant projects, including the New Administrative Capital, New Alamein, the Suez Canal Corridor Area Project, the furniture city in Damietta, and the Rubiky City for the leather industry.
The government is seeking to attract investments in major national projects including the road and bridge construction projects, energy and electrical networks, sanitation networks, and reclamation projects creating job opportunities for youth and women.
Nasr said that that the government has asked for the private sector's participation in formulating legislative and institutional reforms – including the investment law,  the corporate laws, bankruptcy laws, amendments to the capital market law, and leasing finance, which will help the private sector increase their participation within economic activities.
The conference is organized in partnership with the General Union of Egyptian Chambers of Commerce and the Egyptian Businessmen Association, in cooperation with the Real Estate Development Chamber of the Federation of Egyptian Industries, the Egyptian Lebanese Businessmen Association, the Export Real Estate Investment Council and the Egyptian Real Estate Council.
Edited translation from Al-Masry Al-Youm