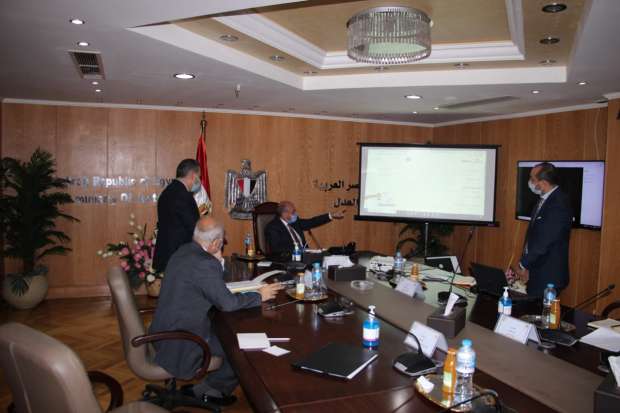 Egypt's ministries of justice and telecommunications have signed an agreement to provide online litigation services, which will speed up justice measures and protect the health of citizens amid the coronavirus outbreak, a Justice Ministry statement announced Wednesday.
The Justice Ministry will establish these litigation services through three stages: first by filling civil suits, then paying fees and lastly providing information on the dates of online sessions.
A trial operation of these services will begin on July 15 for the First Instance New Cairo Court, followed by the rest of the courts nationwide.
The agreement further stipulates that the ministry will launch real estate registration and documentation services through Egypt's digital portal starting July 19 at the North Cairo Office.
Interested applicants must enter all their data at the real estate registration and documentation website and the data of any parties included in their documents, choose payment methods and finally select a date to visit the branch to receive the registered documents.