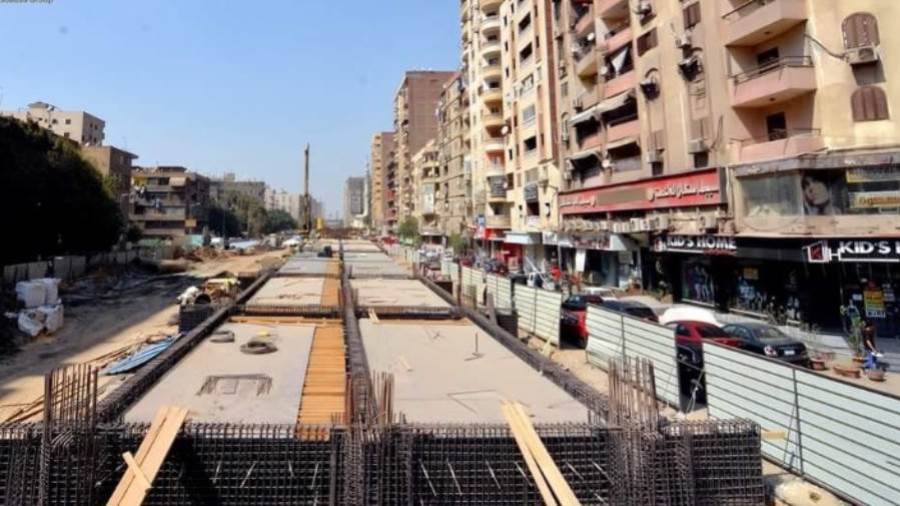 Egypt's Ministry of Housing will allocate LE250 million compensation to affected residents living in buildings near Giza's Terrat al-Zomar corridor construction project, the Head of the Central Development Authority Mahmoud Nassar announced.
Photos of five buildings whose facades lie immediately adjacent to the Terrat al-Zomar corridor construction project in Giza drew criticism and derision from social media users on Monday.
According to Nassar, the ministry is aware that these buildings violated building codes and have ordered them to be demolished, while all buildings lying 20,000 square meters in the area will be expropriated by the ministry.
In return affected residents will receive financial compensation in proportion to the value of their appropriated houses, but not building owners.
However one of the affected residents, Ahmed Gomma, denied that these buildings had only been recently constructed.
Instead he says they were built ten years ago, with the number of floors ranging between 11 and 13, while the Terrat al-Zomar corridor project construction began more than a year ago.
Another resident, Sameh Jawhar lamented that where once the prices of buildings could start from LE700,000, today they could barely be sold at LE100,000.
According to Jawhar, the Ministry of Housing did not negotiate with the residents on compensation or expropriation, saying "We heard about compensation on TV, but no one talked to the residents about compensation."
Construction work began by filling al-Zomor Canal, and removing the garden overlooking Nasr al-Din Street. The corridor is expected to start from al-Omraniya reaching up to King Faisal Bridge.
The project intersects with the streets of al-Sadr Hospital, Thirtieth, Khatam al-Mursalin, al-Haram, Faisal, Safat al-Laban corridor – Arab League – Nahia – 26th of July Corridor – Imbaba Airport. The project's first stage is currently underway from Muneb Ring Road in the south to Safat Al-Laban Corridor with a length of five kilometers.
The project's first stage will be finished within 2021.
Edited translation from Al-Masry Al-Youm