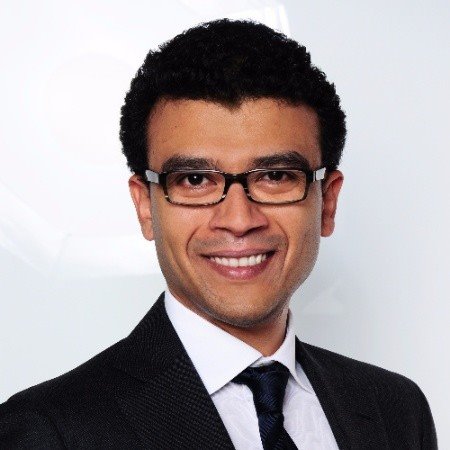 Egypt's Mohamed El-Sayed Badr is the youngest professor in Germany to be appointed to the prestigious post as dean of the media department of German's Hochschule Macromedia University, Munich.
At the age of 39, Badr took over the deanship post after a heated competition against 17 other professors. The Egyptian expat is a professor of Media and Communication Management at the same University in a specific major entitled "International Business Communications", according to his profile on the university's website.
His teaching concentrates mainly on four main branches including strategic business consulting, innovation management, international communications and international marketing, his profile reads.
Badr bolstered his academic career by receiving three master degrees and his PhD from several renowned universities including La Sapienza University of Rome (Rome, Italy), Rome University of Fine Arts (Rome, Italy), Macromedia University for Applied Sciences (Munich, Germany) and Alexandria University (Alexandria, Egypt), according to the same profile.
He launched his professional academic career by leading the bachelor's program for International Media and Communication Management at Hochschule in 2014.
He snatched the title "Best Professor in Germany" from 72 academic competitors.
The Egyptian Ministry of Immigrations previously celebrated Badr's groundbreaking accomplishments, affirming his remarkable contributions after he headed the launch of joint programs coordinated between the high-status Westminster University in London and Macromedia in Munich, Al-Ahram previously reported.
Back in the 1990s, Badr joined diplomatic services when he was sent in Italy in 2010, where he worked on bilateral projects between the UN and the government, according to the Egyptian dean's portfolio.
Badr has also managed the establishment of the international company Allianz Group in Munich.