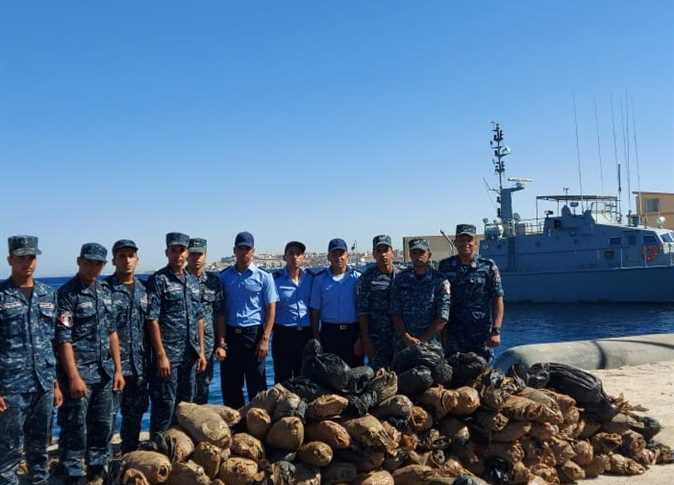 Egypt's naval forces on Sunday successfully prevented the smuggling of a large amount of cannabis into Egypt through the Hurghada port, Armed Forces spokesperson Tamer al-Refai said.
Refai explained that the armed forces dispatched marine units to inspect a suspicious fishing boat at the Hurghada port.
Once the marine units arrived, the smugglers dumped their shipment into sea. The authorities combed the port and successfully retrieved 304 large cannabis wraps which sank six kilometers into the sea.
The naval forces continue working to secure and protect Egypt's coastal borders on all strategic directions to confront smugglers and any other criminals attempting to evade the authorities,