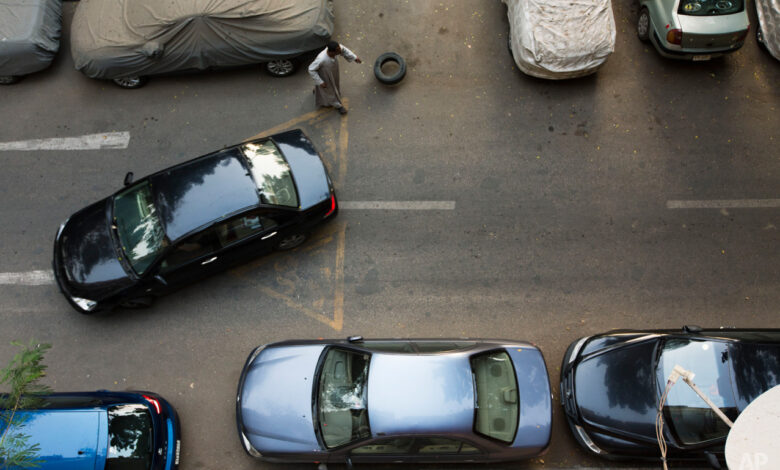 A new parking attendant (Sayes) law will set a rate for each car to park in front of houses, regulate parking, and put an end to cases of bullying that were practiced by some outlaws, House MP Mervat Abdel Azim, a member of the House of Representatives, said.
Law No. 150 of 2020 is simple and will work to form a committee in each governorate, she added, noting that each committee has specific tasks in accordance with the bill.
Abdel Azim added that the law was introduced to regulate and license the profession, as well as improving what she called the current chaotic situation.
The lack of law enforcement contributes to the presence of criminals in all regions, including Cairo and other governorates, she said.
Currently, attendants can range from helpful to demanding, with some merely standing in the street waving their arms and expecting payment from drivers.
Under the new law, parking attendants must obtain a license and undergo drug testing. Moreover, the minimum age for attendants was set at 21 years.
Attendants must have performed military service or been exempted, they must be able to read and write, and they cannot have been convicted of a felony or a crime involving moral turpitude, dishonesty, narcotics, or self-aggression, unless rehabilitated, Abdel Azim mentioned.
Each license will be valid for three years and could cost up to LE2,000. Those who work unlicensed could face fines and up to six months in jail.
Assistant Minister of Local Development Khaled al-Qassem revealed in press statements on Sunday that the law regulates parking on main and side streets, below living spaces, and in parking lots.
Qassem added that employee count and capacities will be determined based on the area of ​​each space that falls under the law.
According to Qassem, Giza Governorate has begun implementing the new law.
Edited translation from Al-Masry Al-Youm