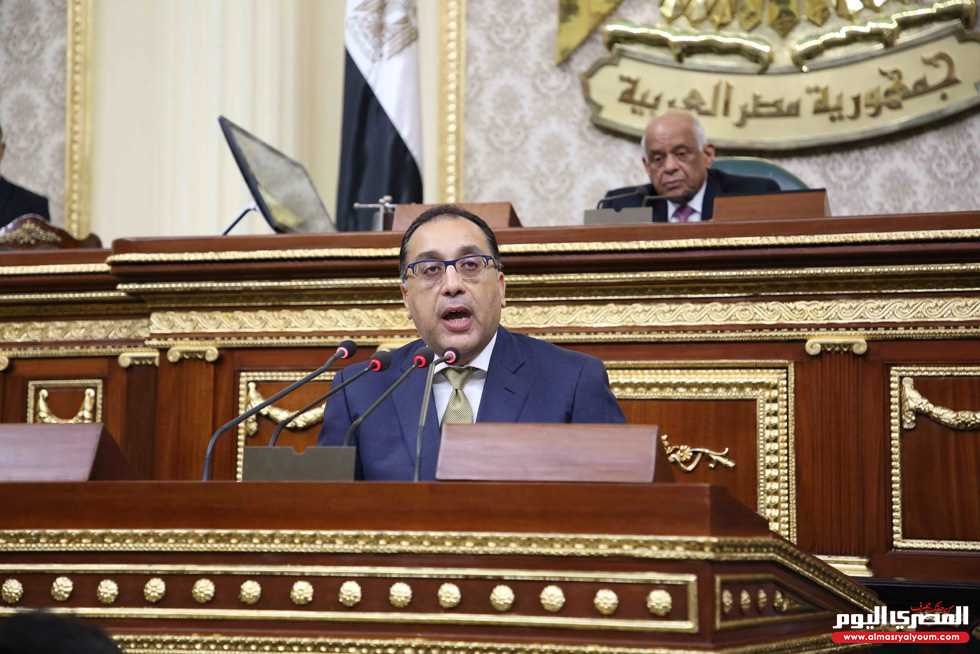 Egypt's Prime Minister Mostafa Madbouly reviewed the government policy program during a general session on Tuesday for the House of Representatives, promising poverty alleviation during his tenure.
President Abdel Fattah al-Sisi appointed Madbouly, former housing minister, as the new prime minister in June 7, with his cabinet sworn in at June 14.
During the Parliament's general session, Madbouly said that the government completed 85% of the economic reform program, and during the next stage people will feel tangible results of these reformist procedures.
He explained that the program includes the protection of Egyptian national security and securing ports, tourist areas and archaeological sites, as well as food security.
He added that the program includes consolidating cultural identity through the role of cultural institutions, emphasizing scientific identity, establishing the Egyptian Endowment Fund for Education, strengthening physical sports for youth, providing sports infrastructure in governorates and ensuring comprehensive health insurance.
"Our message is clear. We will not leave a poor person to rely on charities. The government is up to take care of them in terms of employment if they have the ability to work, or in terms of support if they are unable to earn money or live under the poverty line," Madbouly said.
The Prime Minister stressed the need to raise the efficiency of government performance and reach an economic growth rate of 8% by providing financial resources and improving the management of public finances of the state.
The government's program includes upgrading employment levels, developing small- and medium-sized enterprises, developing human skills and improving the standard of living of Egyptian citizens by controlling population growth and expanding social security nets.
Madbouly also reviewed the positive indicators for the start of economic recovery, including improvements in the country's security situation, economic growth rates of more than 5 percent, investment growth to 17.3 percent, net foreign direct investment to $8 billion, and commodity exports to 17.6 percent.
Edited translation from Al-Masry Al-Youm