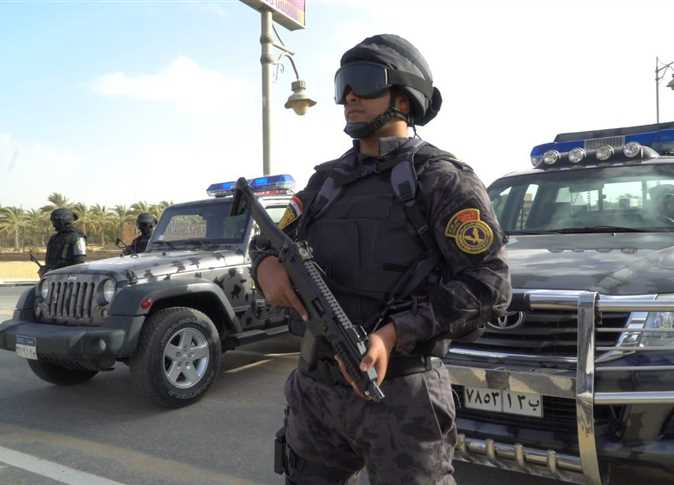 Egypt's Interior Ministry announced on Wednesday that nine terrorists were killed following a shootout with police forces in a raid of two hideouts in the al-Obour and 15th of May cities.
The ministry said in a statement on Wednesday that the dead included the leader of the Liwaa al-Thawra (Brigade of Revolution), Mahmoud Ghareeb Qassem Mahmoud Qassem, whose nickname is Khalaf al-Dahshoury, involved in the assassination of the armed forces Brigadier Adel Rajai and attacking the al-Agize police checkpoint in Monufiya governorate.
"Six automatic weapons, two rifles, several amounts of R-SALT and nitrates, electrical circuits, an explosive device, and two structures for the explosive devices, were found in the possession of the terrorists," the statement said.
The US State Department designated Lewaa al-Thawra as a terrorist group in a 2018 statement, citing their links to the Muslim Brotherhood.
In November 2016, Lewaa al-Thawra claimed responsibility for the assassination of a top Egyptian army commander of Sinai-based forces, who was killed outside his home in Cairo.
Egypt has been battling a wave of terrorism which has killed hundreds of security forces and personnel since the army toppled former President Mohammed Morsi in 2013, in response to mass protests against his one-year rule.
Edited translation from Al-Masry Al-Youm