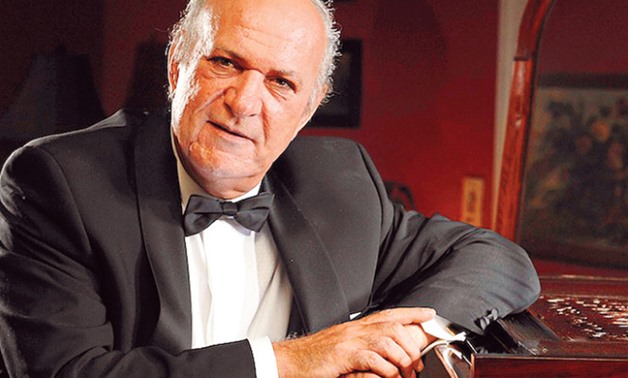 Egyptian Musician Omar Khairat is scheduled to perform a concert at the Cairo Opera House's al-Manara theater on July 5 and 6.
He is the founder and conductor of the Omar Khairat Band.
The renowned artist was born in Cairo and raised in a family of musicians. His uncle, Abou-Bakr Khairat, is a great Egyptian composer of classical music, part of the first generation of such composers in Egypt.
An architect by profession, About-Bakr Khairat studied privately in Paris and founded the Cairo Conservatoire, which is regarded as the premier music conservatory in Egypt.
Omar Khairat, About-Bakr Khairat's nephew, entered the observatory in 1959, studied piano with Italian Maestro Vincenzo Carro, and took courses in music theory and composition at Trinity College in England.
Khairat, whose music is said to bridge the divide between contemporary Egyptian and Western genres, has composed a number of works, including The Magic Perfumes (1989) and Arabic Rhapsody (1992).
His compositions have been featured in various movies and TV shows and he has performed at the Cairo Opera House a number of times, holding his most recent concerts in May.
Egypt's Ministry of Culture has set a number of precautionary measures against the coronavirus for concerts and seminars, including a mask mandate for all attendees and a more limited capacity.
Children under 7 years old are not allowed to attend this concert, and attendees must enter through a gate designated for sterilization.
The temperature of each guest will be taken at the gate, and strict social distancing will be enforced throughout the event.
For more information on the concert, check the Cairo Opera House's website.