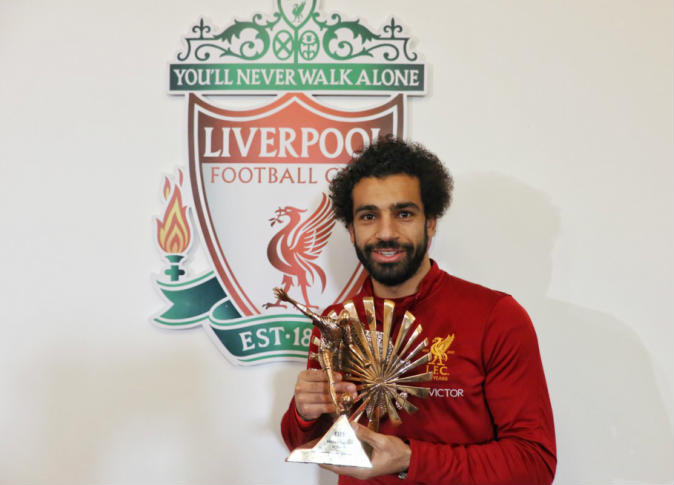 Egyptian footballer and Liverpool forward Mohamed Salah capped off a brilliant year by the announcement on Monday that he has won the prestigious BBC African Footballer of the Year award.
Although Salah is a first-time nominee for the award, he won it by a stretch against some of the world's most prominent players such as Gabon's Pierre-Emerick Aubameyang, Guinean and future Liverpool midfielder Naby Keita, current Liverpool team-mate Sadio Mane of Senegal and Nigeria's Victor Moses.
Commenting on the announcement, Salah expressed his joy, telling BBC Sport, "I am very happy to win this award, it's always a special feeling when you win something."
"You feel like you did a great year, so I'm very happy," he concluded before saying, "I would also like to win it next year!"
Since joining Liverpool for US$39 million this season, Salah has become one of the Reds' rising stars. He scored an impressive 19 goals in just 25 appearances with the team and made the top charts by scoring 13 goals in the Premier League.
"Since I left Egypt, in my mind, I want to be the best Egyptian ever. I work hard and try to be different from them," Salah said.
Salah joins a host of African legends in winning the BBC award, including Abedi Pele, George Weah, Jay-Jay Okocha and Didier Drogba while becoming the third Egyptian to be awarded it after Mohamed Barakat (2005) and Mohamed Aboutreika (2008).
Not only has Salah become an international sensation, but he has also been making his Egyptian national team proud. He single-handedly cruised Egypt to the World Cup after scoring a late penalty against Congo, as well as the leading goal before that.
His impressive performance has earned him wide recognition this year.
Besides being recognized as the best African footballer of the year, he is also nominated for goal of the month in the Barclay's Premier League for his recent goal against South Hampton, the winner of which will be announced 15 December.
Salah has also been chosen along with fellow Egyptian Ahmed Hegazy by the Confederation of African Football to be part of the World Football Team of the 2018 FIFA World Cup Qualifiers.