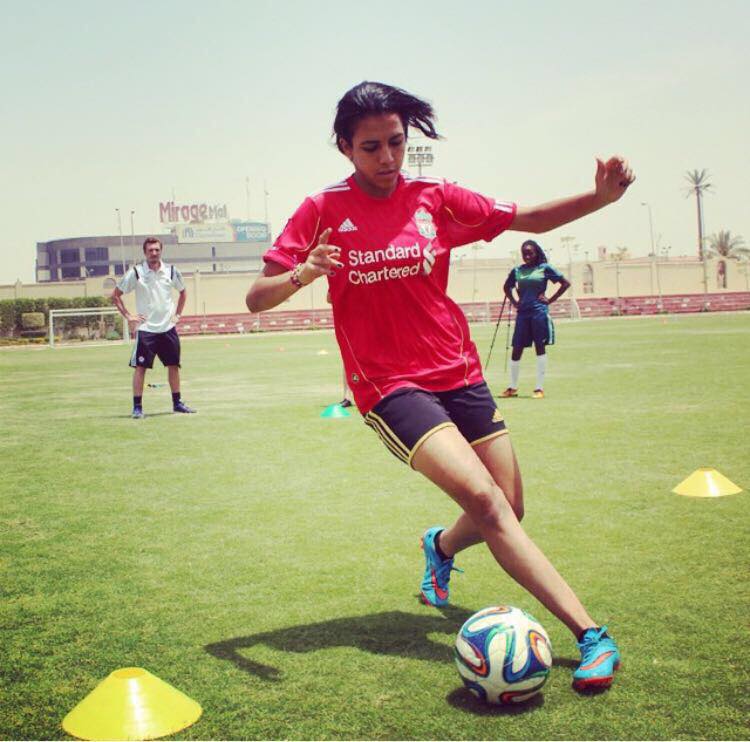 Egypt's 20-year-old Sarah Essam has made international headlines by winning the prestigious Golden Boot in the English Premier League. The so-called "next Mo Salah" scored 12 goals in 12 matches and won two "Player of The Match" awards.
She called her recent success "A new achievement in [her] career and another positive step towards [her] dreams."
Stoke City's Essam hopes to reach the highest level in football, declaring that her favorite football player is Liverpool's star Salah alongside renowned Argentine footballer Lionel Messi, according to Stoke City.
Essam's took her first first step in Egyptian football at the age of 15 when she signed for Wadi Degla where she later joined the under-17 team for girls, according to her Arabic interview with BBC. One of Sarah's most remarkable football memories is taking a spot on Egypt's first National Team for Women at age 18.
For Essam, the journey was not easy. Her biggest challenge was her relationship with her family, as they were uncomfortable with the idea of their daughter playing football. She pointed out in her interview with BBC that her family, especially her mother, tried to persuade her at the beginning of her journey to stop playing football and focus on her studies.
Essam thrived internationally when she moved to the UK to study engineering. After undergoing several trials for the Premier League Team, she got several offers from noticeable clubs including Stoke City, Derby County and Sunderland Juniors, she explained in the BBC interview.
"I picked stoke City believing that it would be the greatest start," she said in the interview about her happiness to sign for Stoke City club.
Essam was the first Egyptian girl to compete in the English Premier League. She was granted the famed "Arab Woman of The Year: Achievement in Sport" award by the London Arab Foundation.