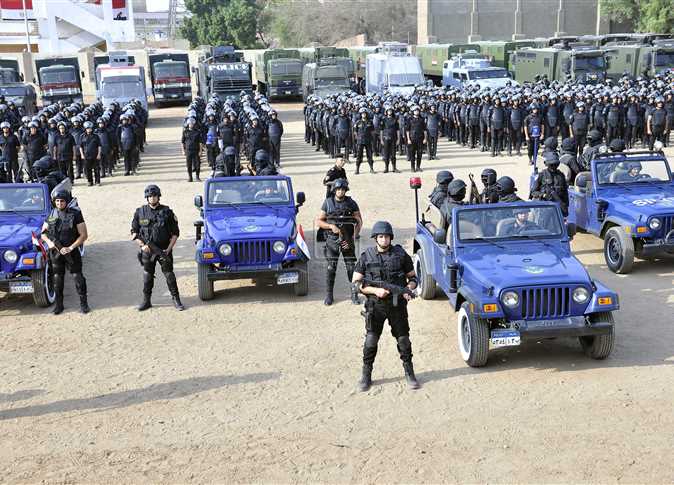 A security official at the Ministry of the Interior said on Friday that the security authorities raised the state of alert nationwide, coinciding with the changes that took place on the regional arena, the latest of which was the boycott of Qatar by Egypt, Saudi Arabia, the UAE and Bahrain over accusations of harboring terrorist groups and  financing terrorism.
The sources explained that security directors in governorates held meetings with their superiors to review security plans at vital installations that are likely to be targets of terrorist attacks, like police installations, banks, embassies, archaeological sites and places of worship, especially churches and monasteries.
Security plans also include tightening procedures at railway stations, tunnels in Greater Cairo, public transportation, the Suez Canal, the High Dam, seaports and border crossings.
The plan includes combing operations and security raids on criminal hotbeds, particularly in the western desert, in coordination with the border guards.
The sources said that the security authorities asked the administrators of monasteries and churches to reduce visits and celebrations as much as possible during this period.
The security plan includes inspection visits by security leaders to checkpoints and vital installations.
The investigation departments of the National Security Agency and Public Security Sector have been instructed to intensify efforts to gather information to thwart any terrorist schemes before they occur.
Edited translation from Al-Masry Al-Youm