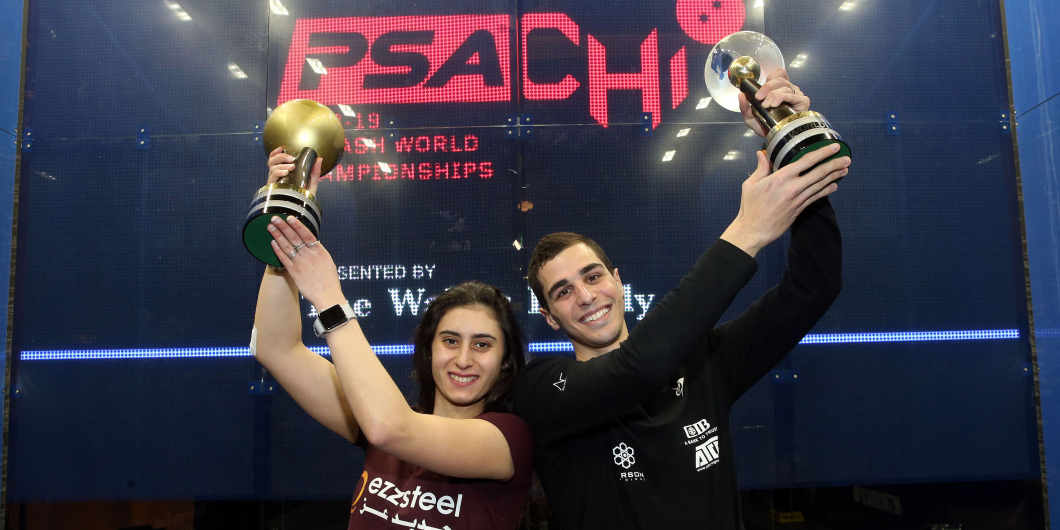 Egyptian squash stars Farag Ali Farag and Nour al-Sherbini have won the 2018-2019 PSA World Championships in the US on Saturday, reigning victorious over Tarek Momen and Nour al-Tayeb respectively.
Wadi Degla player Farag succeeded in achieving his title after defeating Momen 3-1 in a 73-minute game by an 11-5, 11-13, 13-11, 11-3 scoreline.
Meanwhile, Sherbini won against her competitor Tayeb 3-1 in 57-minute game by 11-6, 11-5, 10-12, 15-13 scoreline.
World No.2 squash champion Sherbini became the first woman to win the J.P Morgan Tournament of Champions (ToC) three times in Janurary. Sherbini snatched her victory from counterpart Raneem al-Welily, who she defeated 3-0: 11-9, 11-8, 11-8 in 38 minutes.