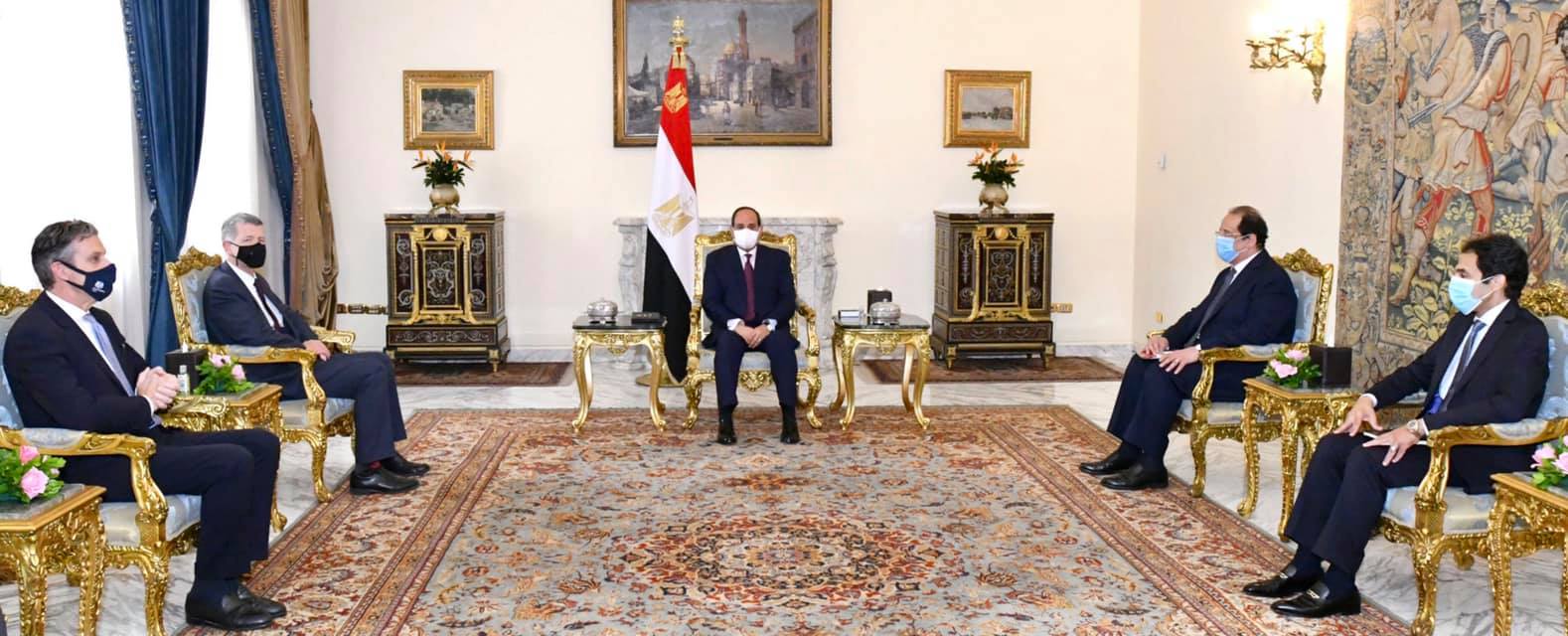 Egyptian President Abdel Fattah Al-Sisi received on Monday received the Chief of the British Secret Intelligence Service (MI6) Richard Moore, in the presence of Head of the Egyptian General Intelligence Services Abbas Kamel, as well as the British Ambassador in Cairo.
The Egyptian presidency's spokesperson Bassam Rady said that the meeting discussed ways to enhance security and intelligence cooperation between the two countries on various related issues.
Rady added that after welcoming Moore, Sisi asked him to convey greetings to Prime Minister Boris Johnson and stressed that Egypt has placed great importance strengthening cooperation between the two countries in various fields – primarily security and intelligence.
Moore conveyed to President Sisi greetings from the British Prime Minister, and said his country was proud of its close relations and cooperation with Egypt.
Britian is eager to maintain continuous with Egypt regarding various challenges, he said, especially in light of the developments in the Middle East, the Eastern Mediterranean and Africa at large.
The MI6 chief also praised President Sisi's efforts to consolidate regional security and stability, which has assured Egypt's role as a center of stability within the region as a whole especially by combating terrorism and illegal immigration.
As extremism continues to spread regionally and globally, Sisi stressed that it is imperative that everyone unite to stop its spread.  He recommended a comprehensive approach that includes isolating extremist ideological thought.
The president added that values such as moderation and dialogue must be upheld parallel with strengthening and supporting development efforts, alongside restoring the institutions in those countries suffering from the crises plaguing the region.
The meeting also shared viewpoints regarding tensions in the eastern Mediterranean region and the Libyan crisis, of which Moore briefed on the president's vision based mainly on supporting political solutions, respect for sovereignty and territorial integrity, and commitment to a ceasefire.
Moore praised Egypt's efforts to stabilize the current situation on the ground in Libya, and has contributed decisively to restoring the nation's stability.
Edited translation from Al-Masry Al-Youm