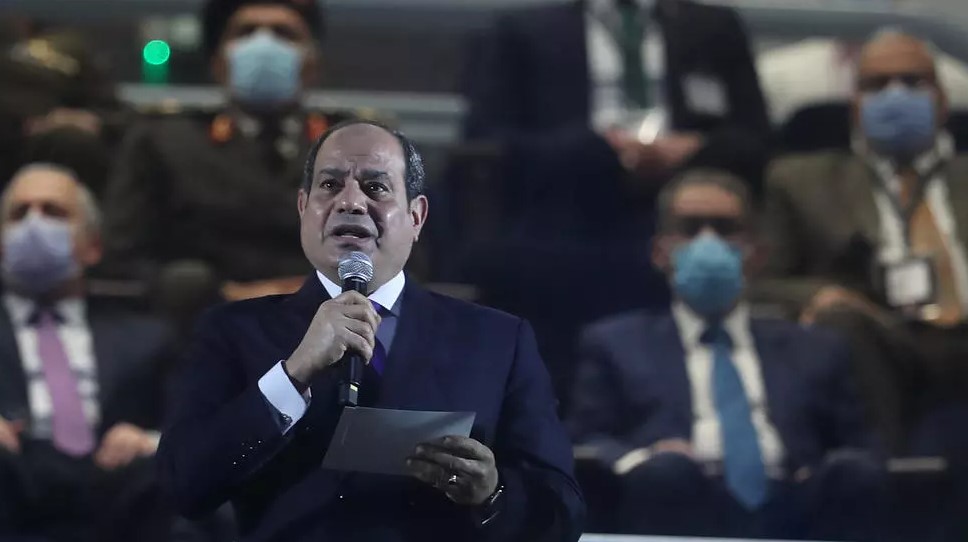 Egyptian President Abdel Fattah al-Sisi said on Tuesday that freedom of speech and opposition in his country are okay as long as two conditions are met: the speech is aimed to improve people's lives, and the speaker is familiar with what they say.
Sisi assured, in a speech during the inauguration of a new medical complex, that people have a right to express their opinions and object to things.
However, he continued, the aim of such expression should be improving people's conditions.
"Opposition should not be the aim of the opposition, and freedom of speech should not be for people to just talk, they should speak to say 'pay attention to this'."
Sisi stated that doing otherwise was wrong.
"If the Egyptian state is very serious, very honest, and very sincere in facing its challenges, it will reduce the burden on opposition and opinion. I don't say don't talk, but before you speak, look and listen," Sisi said.
Following the president's statements, Former Egyptian Vice President and Nobel laureate Mohamed ElBaradei tweeted a quote from the late English writer George Orwell, author of the famous novel "1984", in which he said: "If liberty means anything at all, it means the right to tell people what they do not want to hear."
In another tweet, ElBaradei said, "The educated person is an essential asset in the development process and an essential pillar of the state. Education and no other is the beginning."
ElBaradei served as the vice president for just one month after democratically elected Mohamed Morsi was removed from office in a military coup. He resigned after security forces killed hundreds of protestors in the 2013 Rabaa massacre.
After leaving office, he left the country for Vienna.
The Egyptian government has repeatedly received international criticism for alleged human rights violations as it attempts to silence dissent.
IMAGE: Egyptian President Abdel Fattah al-Sisi, seen in January 2021 before a championship handball match MOHAMED ABD EL GHANY POOL/AFP/File