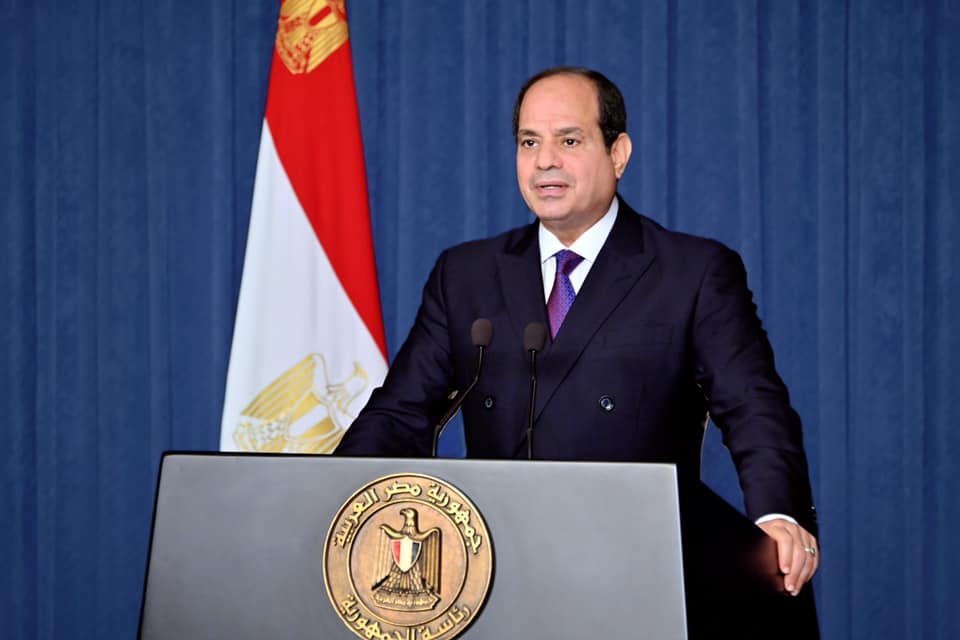 Egyptian President Abdel Fattah al-Sisi commented on Wednesday on the cartoon controversy sparked by French President Emmanuel Macron backing the satirical French magazine Charlie Hebdo's depictions of Prophet Mohamed.
During the Religious Endowments Ministry's celebration of the prophet's birth, Sisi called for the cartoonists to stop the harm, demanding the world to consider Muslim feelings and values.
He added that Islam is accepting of all other religions, stating that a Muslim cannot claim full faith until he acknowledges all messengers of God.
The president went on to say that affronting the prophet hurts the feelings of millions of Muslims, even if it is solely aimed at religious extremists.
"In a world of 1.5 billion Muslims, what percentage of them do you think are extremists?" he added.
The president pointed out that it would be unfair for Muslims worldwide to undergo insults because of a small percentage of extremists.
The president expressed his hope that those that care about human rights will hear and consider the matter.
Everyone involved should take a close look at themselves and avoid offending anyone, he said, concluding with a plea to stop hurting Muslims.
The president also advised Muslims, "If you love the Prophet Mohamed, you should be disciplined with his etiquette, and follow his ethics."
The row began after a French teacher was beheaded for showing cartoons depicting the Prophet Mohamed in his class.
Following the murder, France's President Macron delivered a lively speech defending freedom of speech, wherein he refused to condemn the cartoons.
This prompted many majority Muslim countries, including Kuwait, Pakistan, and Turkey to protest the French president and boycott French products.
The Muslim Council of Elders, an independent body based in UAE capital Abu Dhabi, held an emergency meeting on Monday, presided by Grand Imam Ahmed al-Tayeb, Sheikh of Al-Azhar and the Council, to discuss suing Charlie Hebdo over the cartoons.
In a statement following the meeting, the Muslim Council of Elders said it would establish an international legal committee to file a lawsuit against the magazine.
It criticized "freedom of expression" as a justification for insulting Islam and its prophet, explaining that true freedom of expression comes with certain social responsibility to preserve the rights of others.
Edited translation from Al-Masry Al-Youm