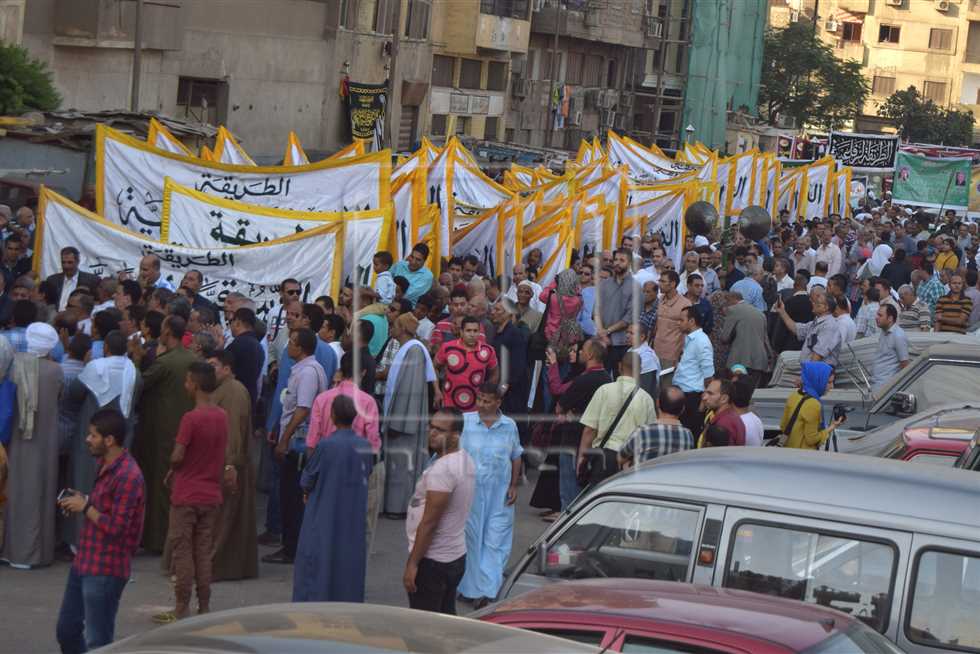 The Supreme Council of Sufi Orders has issued a decree to cancel the traditional Sufi procession held every Ramadan for this year following a recent spike in coronavirus cases.
Known in Sufism as the "Procession of Vision", the traditional march sees Sufi followers march on foot from the Saleh al-Jaafari mosque in Darrasa area to the Hussein Mosque in the Jamalia neighborhood on the day that Dar al-Iftaa's survey spots the crescent moon signifying Ramadan's start.
The decision of the Supreme Council of Sufi Orders comes in accordance with the government's precautionary measures to cancel gatherings to counter coronavirus.
Sufi orders have three processions annually – observing the month of Ramadan, the birth of the Prophet and the celebration of the Hijri New Year.
The Supreme Council of Sufi Orders called on the Sufi Sheikhs to play their role and warn followers of the order to cancel the procession. The council also stressed that all precautionary measures must followed, including social distancing within the main headquarters of each Sufi order.
Astronomers announced that the first day for Ramadan 2021 will be on Tuesday, April 13 and it will end on Wednesday, May 12, with Thursday to be the first day of Eid al-Fitr.
Edited translation from Al-Masry Al-Youm