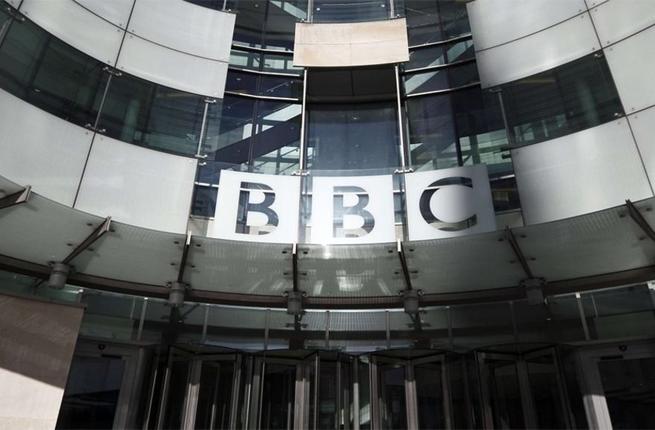 Egypt's Supreme Council for Media Regulation said in a report published on Monday that the BBC's coverage of developments in Egypt portrays "clear antagonism," alleging that the UK network had committed "repeated professional mistakes" during its coverage to intentionally harm the state.
In a letter addressing the BBC CEO, the council condemned a number of "intentional" mistakes made by the BBC, adding that a committee of experts in the council allegedly showed that the BBC staff deliberately skirted professional regulations while tackling Egyptian affairs in particular.
"The UK network has made a huge mistake," the council's report said.
The council's report accused the BBC of selecting topic related to Egyptian affairs, interviewing guests who are "usually asked leading questions," and presenting topics from perspectives in a "biased way."
The council previously denounced BBC for hosting Yasser al-Omda, a government critic and alleged Muslim Brotherhood member who left Egypt in 2013 and has been designated as a terrorist by Cairo.
The recently released report also accused BBC programs of presenting allegations without clearly providing evidence, adding that a number of BBC reports are based on "rumors."
Meanwhile, the Egyptian State Information Service attacked in a statement several BBC articles published in March 2019, highlighting what it said were numerous "errors."
"BBC published content on its Arabic website that not only violates the most basic codes of conduct, it actually reached the extent of publishing false news covering unreal events with a purpose to support the Muslim Brotherhood," the statement read.
Egyptian attorney Samir Sabry previously filed a suit against the English newspaper calling for its closure. In December 2018, Sabry was part of a team of lawyers who backtracked on claims that they had filed suit against Egyptian actress Rania Youssef after she wore a sheer dress to the Cairo International Film Festival in November of that year, sparking outrage.
At the 37th session of the Human Rights Council in 2018, Egypt's Minister of Foreign Affairs gave a speech in which he said that freedom of the press was alive and well in Egypt, denying what he called incitement by several international networks.
In September 2019, Egypt's Supreme Council for Media Regulation declared that the BBC had been blocked in Egypt amid accusations of "inaccurate coverage" by the state, referring specifically to reports that small-scale protests had taken place in some areas of Egypt, al-Ahram previously reported.