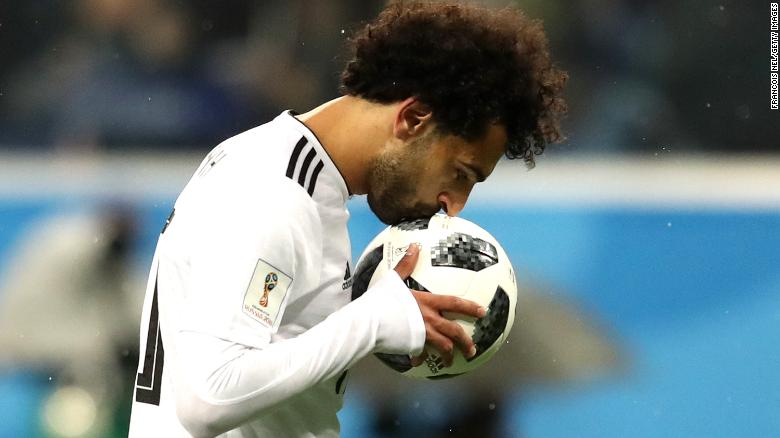 The Egyptian Football Association (EFA) has received a response from FIFA on its inquiry about not adopting the votes submitted by the EFA committee for Mohamed Salah in the running for the Best FIFA Men's Player award, Al-Masry Al-Youm reported.
The FIFA response said that the organization received votes from the EFA for the Best FIFA Men's Player award, signed by Alaa Abdel Aziz, Deputy Executive Director of the EFA. According to FIFA, Abdel Aziz's signature is not certified in the FIFA records.
Only the signatures of the Federation's Executive Director and its Technical Director are accredited by FIFA and not that of the Deputy Executive Director, FIFA said.
According to the recently released results, Liverpool striker Mohamed Salah ranked fourth on the Best FIFA Men's Player award list for this year.
Argentina's Lionel Messi won the award. Dutch Virgil van Dijk ranked second, followed by Cristiano Ronaldo, who currently plays for Juventus, and then Salah in fourth place.
Al-Masry Al-Youm has learned that the technical officials of Egypt's national football team, led by Hossam El Badry, are afraid that Salah will not attend the national team camp scheduled on October 7 in response to the EFA's failure to submit Egypt's votes.
Salah omitted "Egypt" from his Twitter account bio a few hours after FIFA released the results of the Best FIFA Men's Player award that showed no votes from his country. He changed his bio from "Footballer for Liverpool FC and Egypt" to "Footballer for Liverpool FC," stirring controversy among fans on social media and driving them to question whether this edit was inspired by the apparent failure of Egyptian voters to select him.
Some tweets accused Salah of inflating the situation by removing "Egypt" from his Twitter bio.
Salah also added to his Twitter account a picture himself along with the Egyptian flag and dozens of Egyptians commenting "No matter what they do to change my love for you and your people, they won't succeed."
Badry asked Mohamed Fadl, general supervisor of the Egyptian national football team, and Mohamed Barakat, the national team manager, to communicate with Salah regarding the matter.
Amr El-Ganainy, interim head of the EFA, promised to hold accountable those who caused the mistake in the FIFA voting crisis.
Ganainy stressed in a phone call with Salah that the mistake was unintentional, and that the EFA supports him and all Egyptian professional players abroad, Ganainy added in a press statement.
The EFA said in a statement released on Tuesday, September 23, that it will open an investigation into the incident.
"The vote is split equally between four voting groups of participants: national coaches of FIFA Member Associations, their team captains, a select group of media from those countries, and fans," the FIFA official website says about the voting process for the Best Men's Player award. Egypt's votes should be submitted to FIFA through the EFA.